It had been many moons since Jeff and I had been to a legit concert. When I was a kid, I went out to see anyone who rolled through town! That was back when concert tickets were fifteen bucks and I didn't have irrational anxiety about being in the midst of 10,000 people and suddenly needing to exit.  Today, even if Zombie Elvis himself were to make an appearance at the Boston Garden, I'd pass on it. As luck would have it, one of Jeff's favorite singer-song writers,  Martin Sexton was playing in (sort of ) nearby Rockport at a delightful venue. We decided to take the night off and procured our tickets.
Rockport is about two hours from home. We went back and forth about staying over but ended up making it just a day trip. I knew very little about this tiny hamlet before our visit. Turns out, it's A-dorable! There were historic buildings and cute store fronts everywhere!
I had been longing for a quality lobster roll since the summer solstice.  I had a terribly disappointing one in Providence if you recall, so I thought this place would be a great opportunity for a do-over!
The lobster rolls were gorgeous. Served on a grilled roll, though not as buttery and golden as I would have preferred, it was stuffed with tender claws and tail meat, and that's all. The mayo was on the side, to be added as little or as liberally as one would like. The only thing lacking was a lemon wedge for the win!
After our delectable lunch, we had an hour or so to poke around this seaside treasure. There seemed to be an ice cream shop around every corner. I was hoping to get a cone when the show let out, but after asking a couple places how late they were open, it was clear that this town rolls up the side walks as soon as the sun goes down. As of this dateline I STILL have not had an ice cream this summer.
There were summer cottages tucked in among the shops. They all  seemed to be in competition to have the cutest plantings and flower boxes. There were no losers here!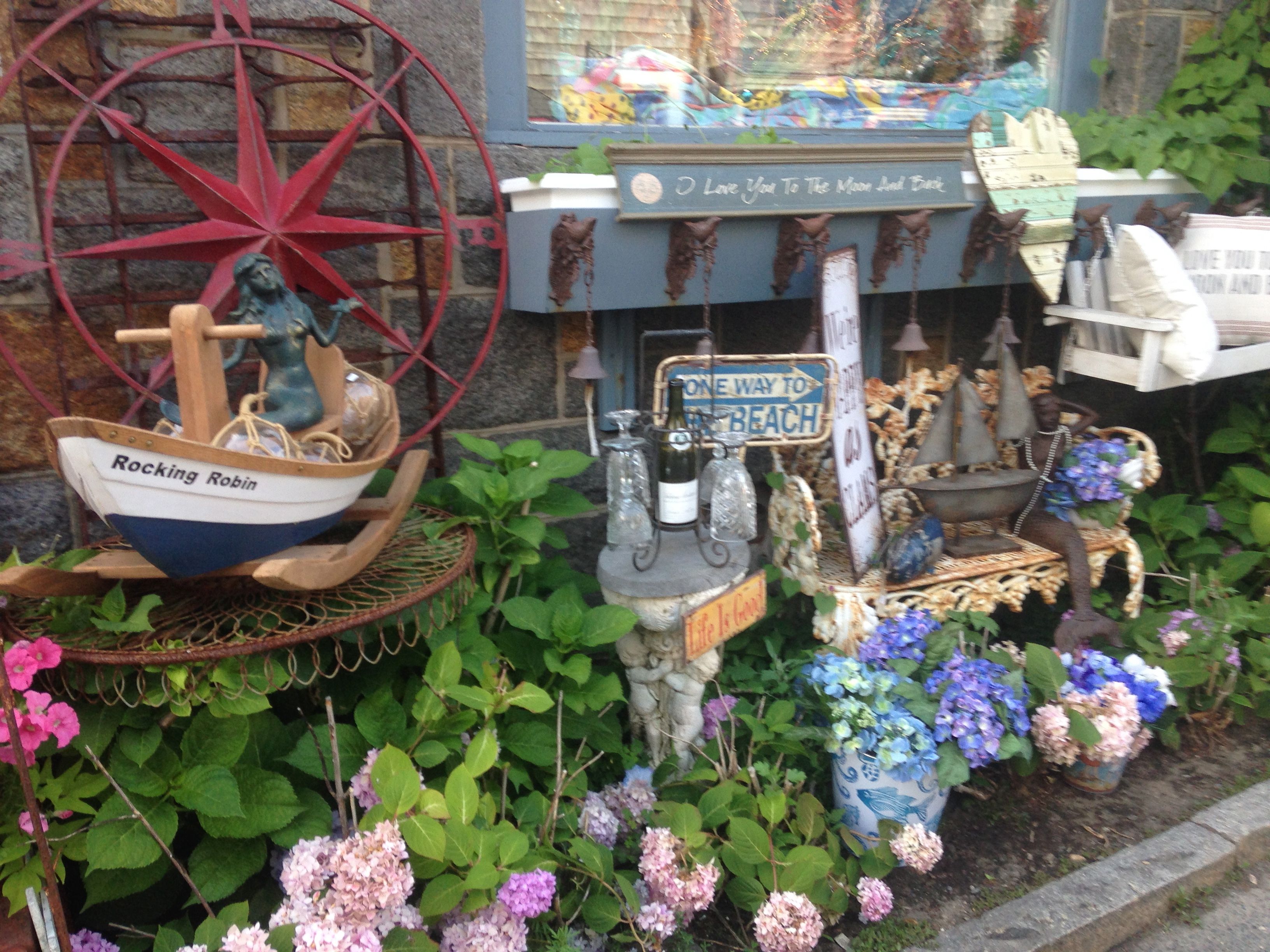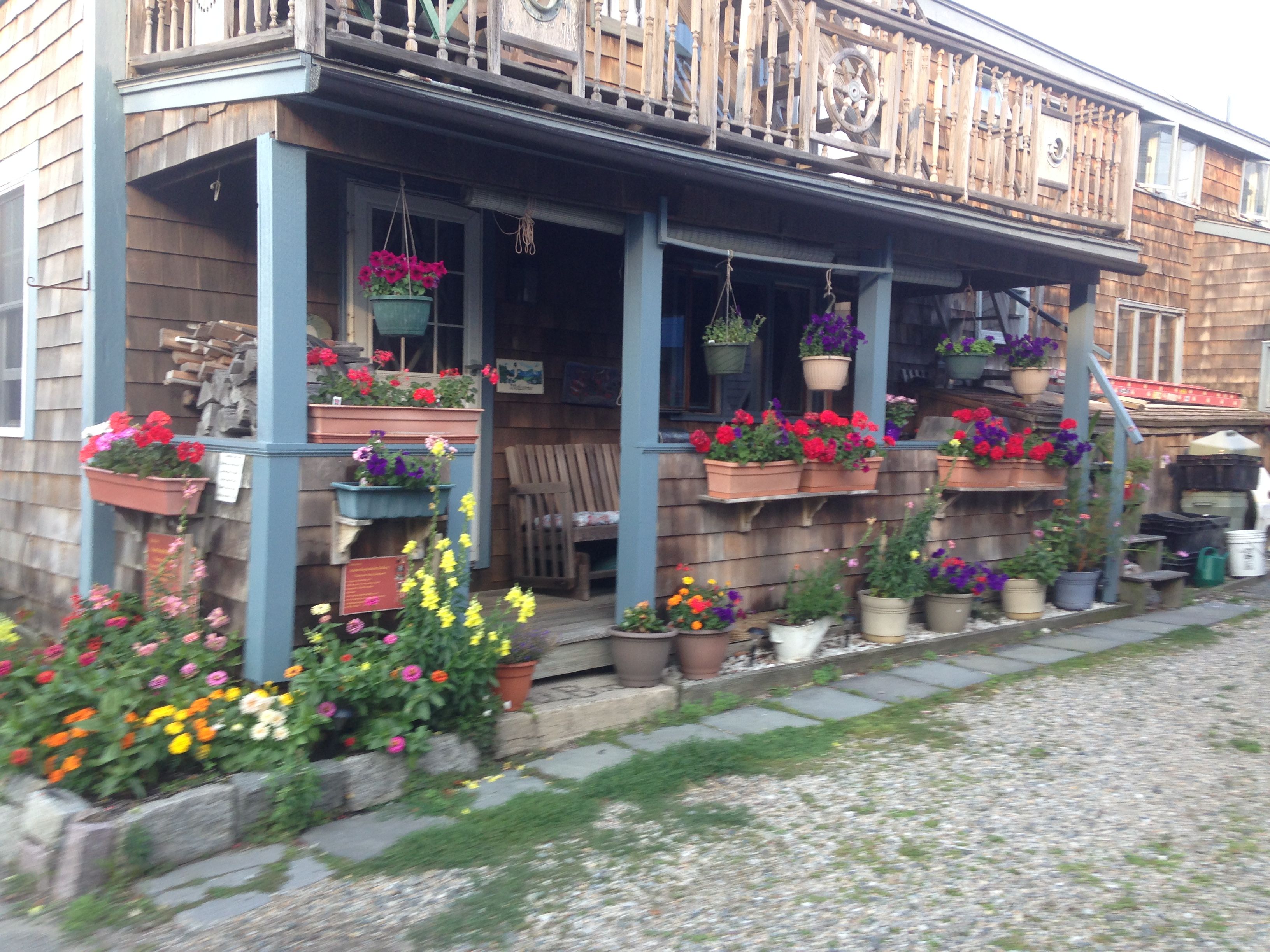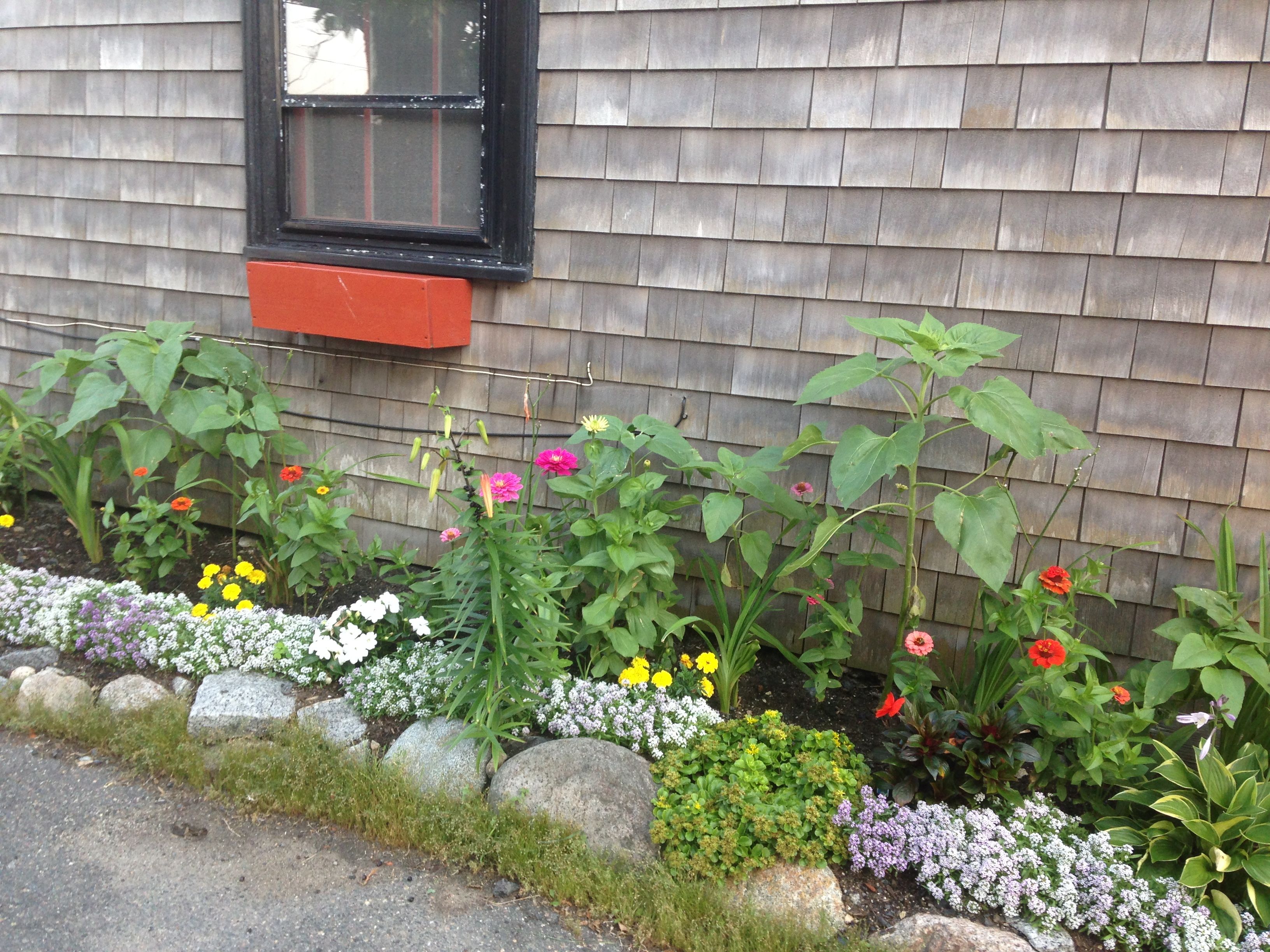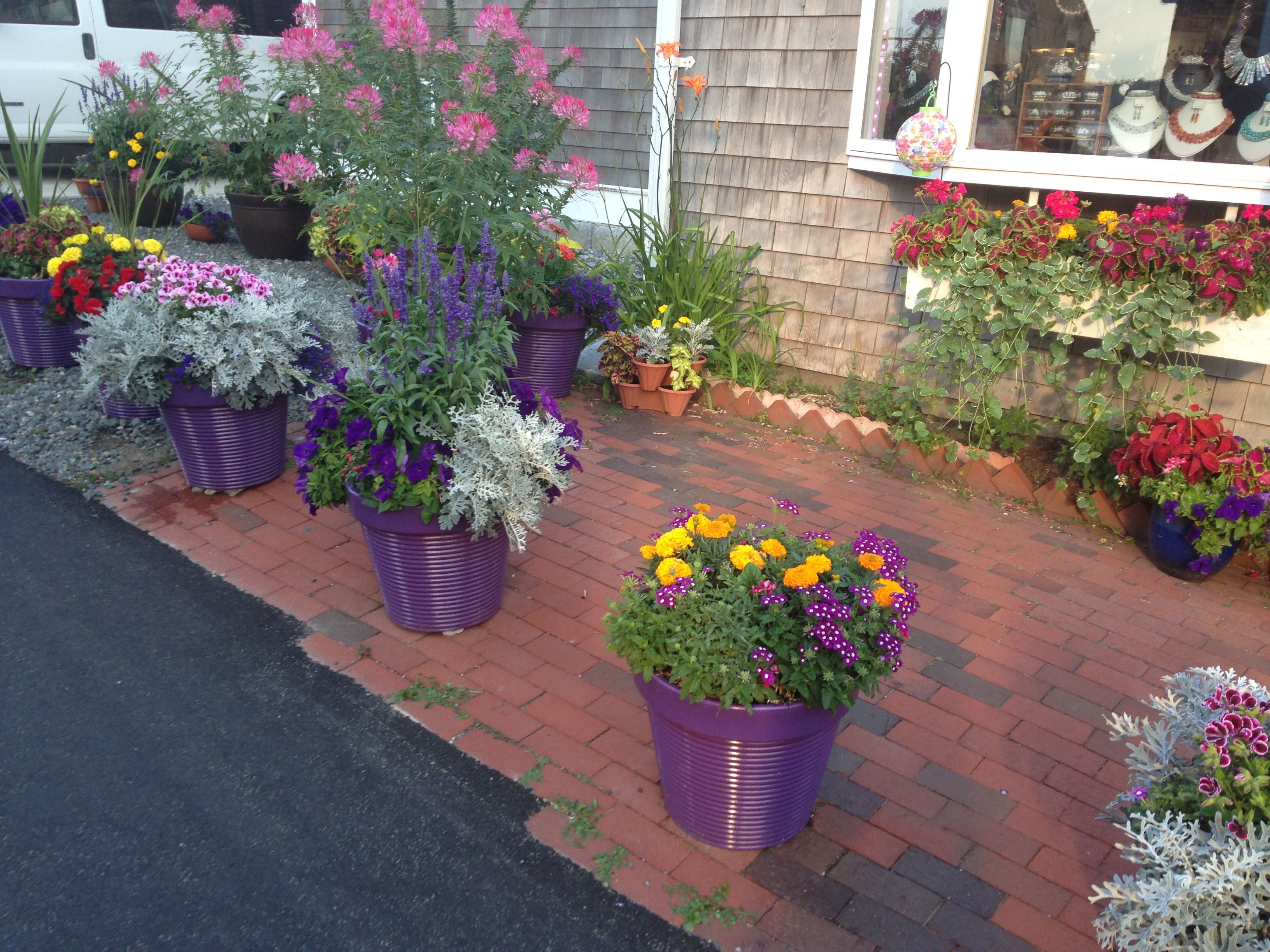 The most spectacular part of Rockport is the gorgeous ocean views! I'll let you scroll through without my needless commentary.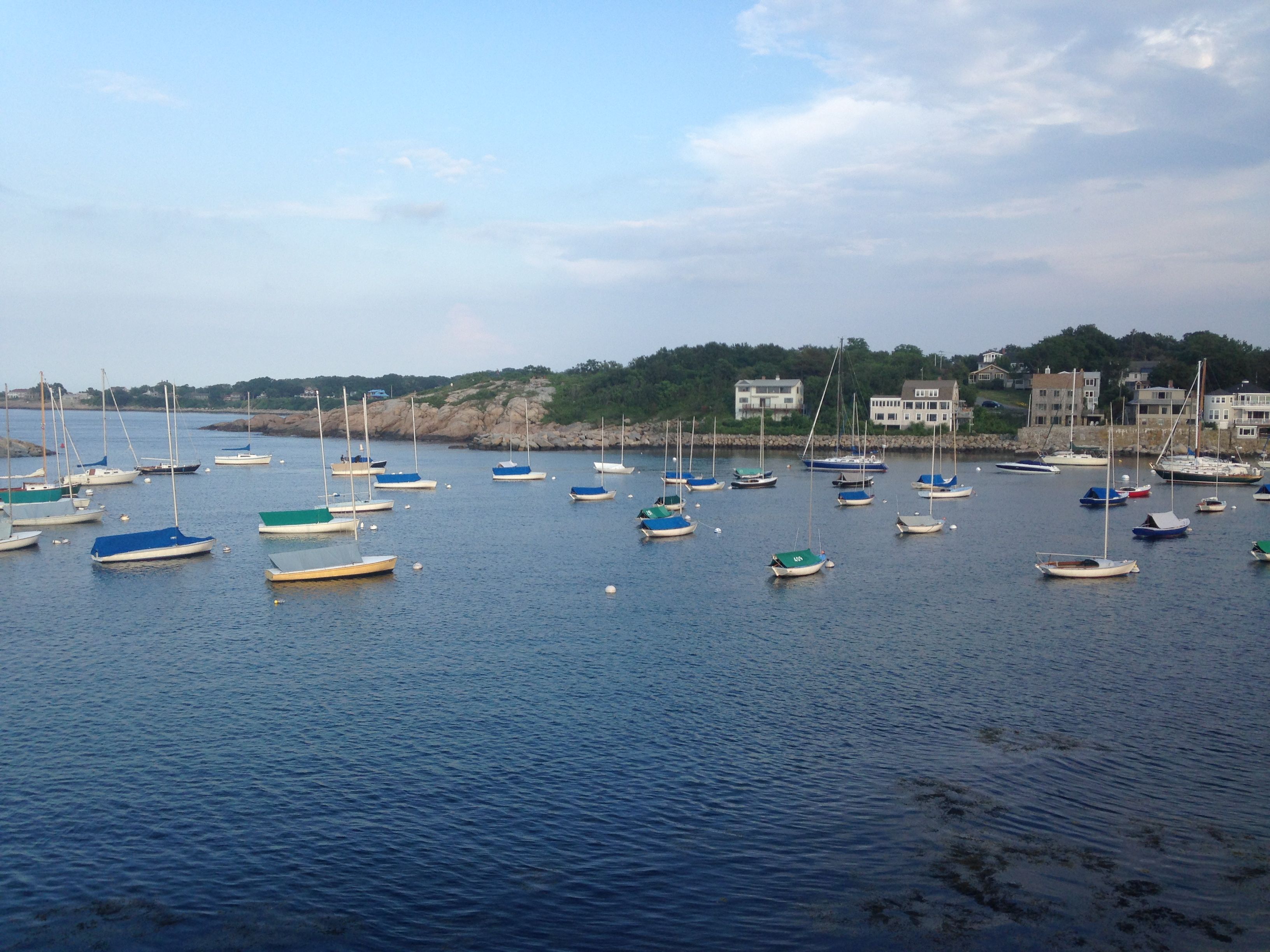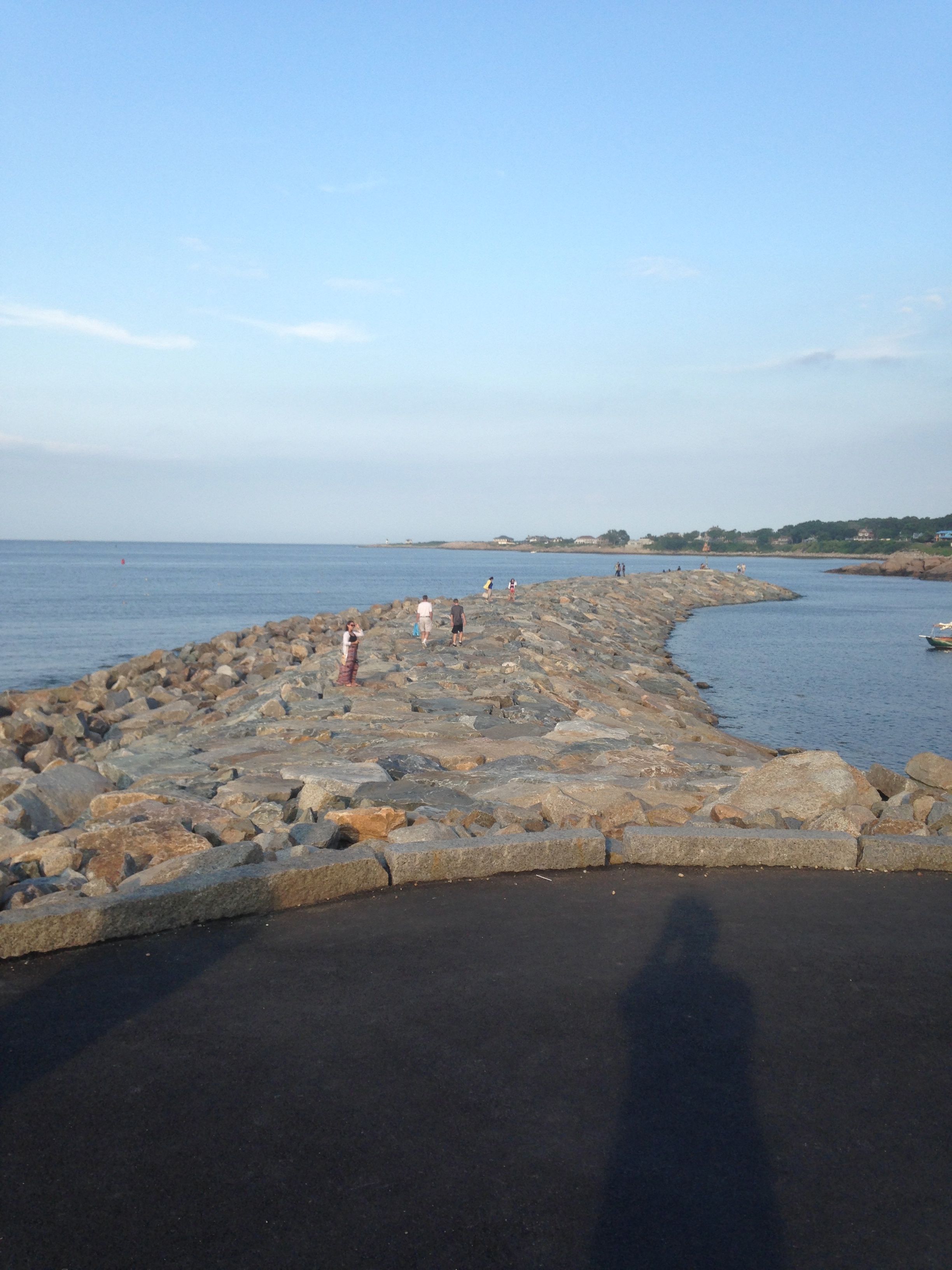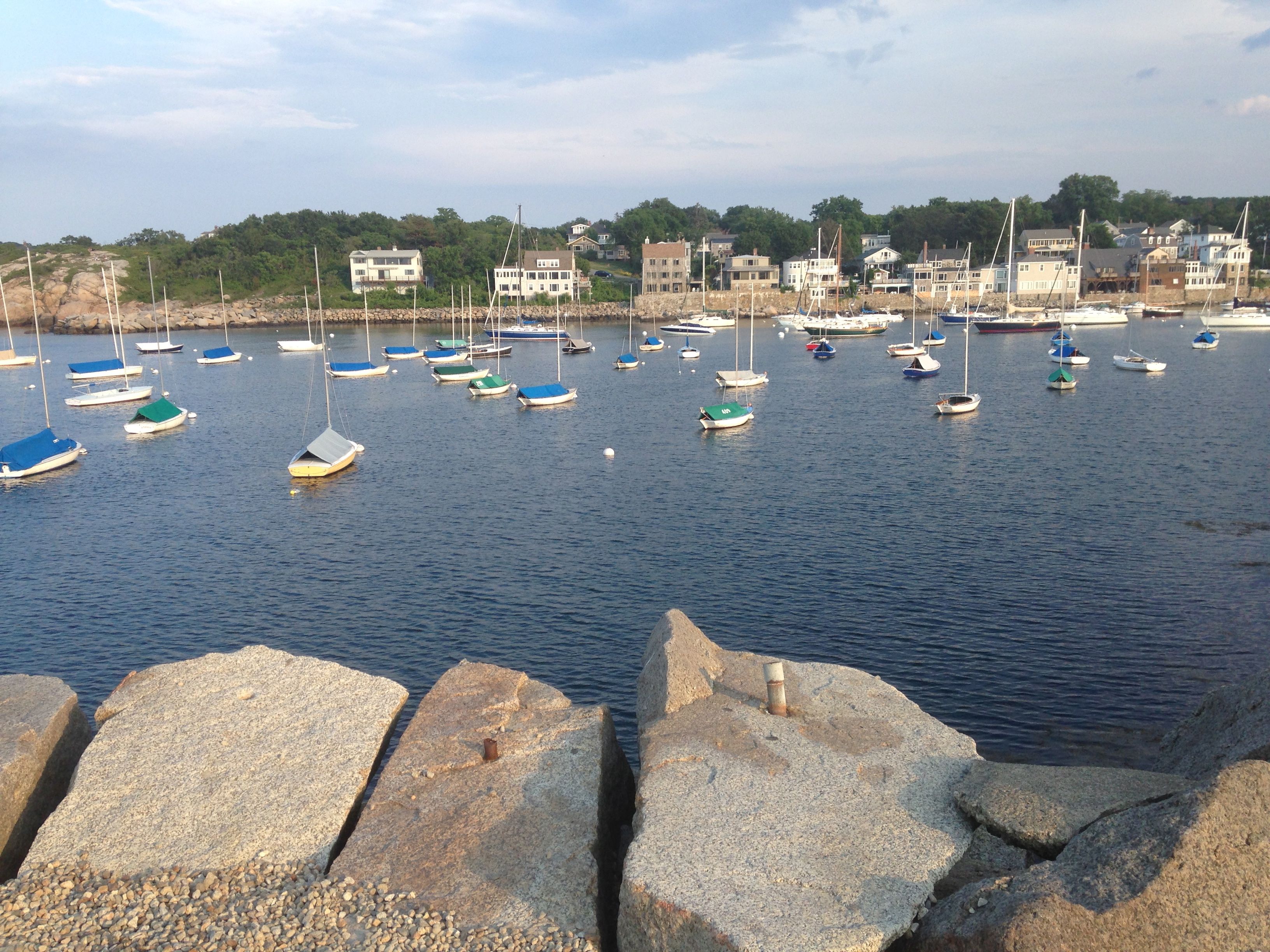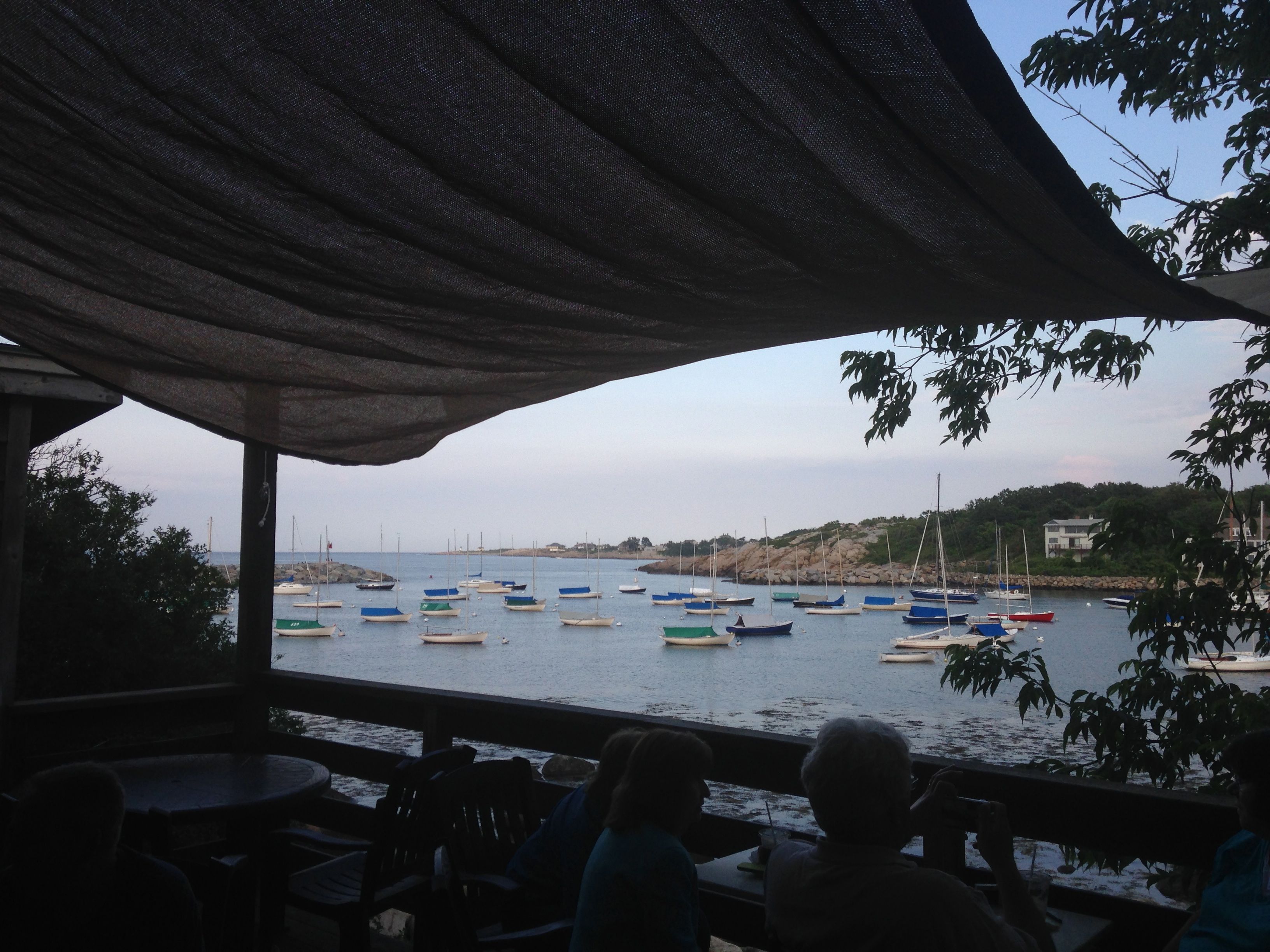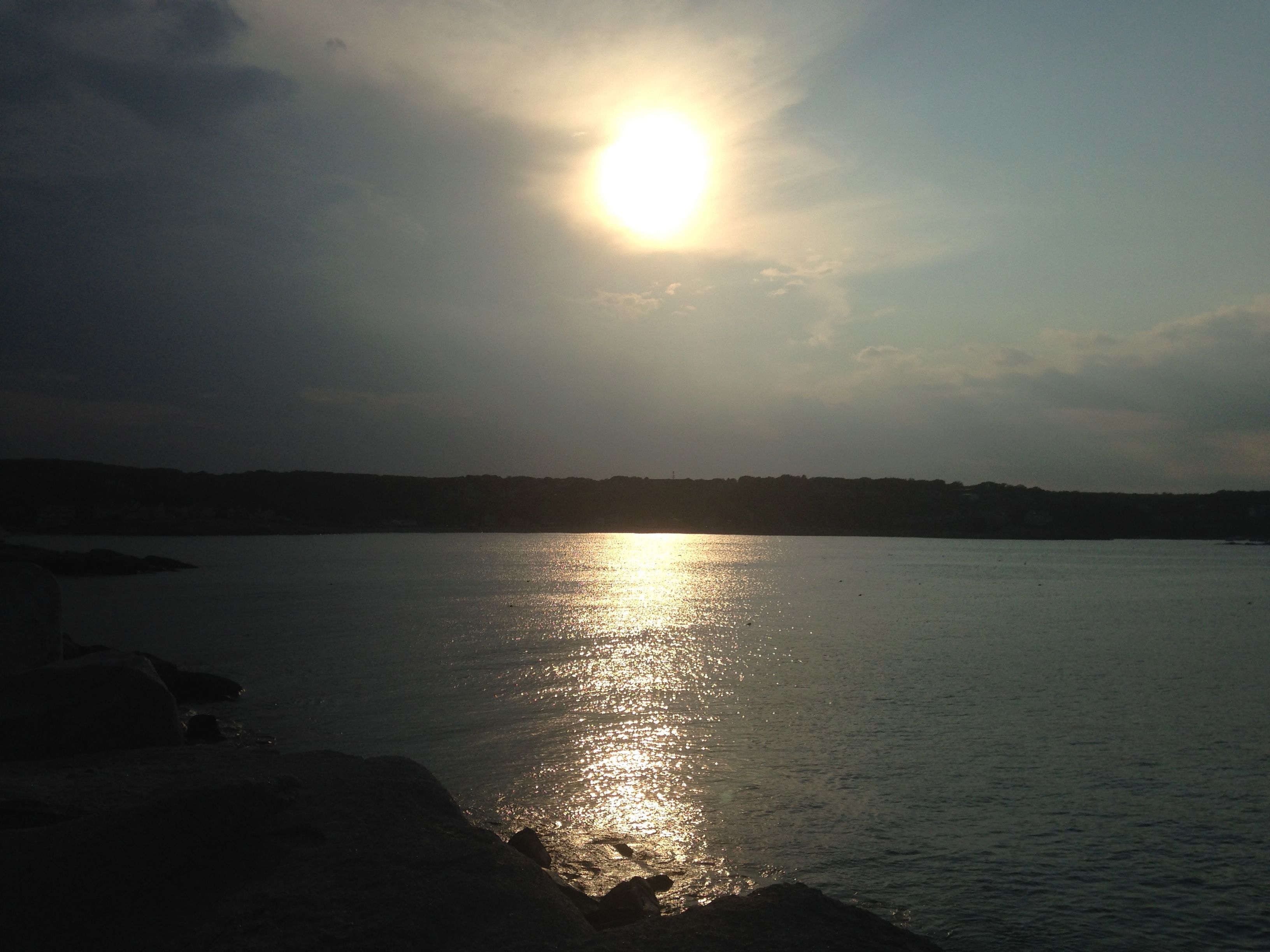 Speaking of the views here. Remember when I said that the venue where we would be seeing the show was delightful? Well, here it is, the Victorian building in the middle! The whole back wall of the concert hall is glass and looks out onto the stunning atlantic!
I neglected to take a photo from across the street so that you could see the facade. Let's see if the internet let's me borrow one.
You can read all about the Shalin Lu Performance Center HERE. I will tell you that despite looking like an antique facility, this hall was built from the ground up in 2010. The performance center was designed to be an absolutely perfect listening room which also provides the most fabulous views over the harbor! We arrived with just enough time to enjoy a glass of wine upstairs in the reception hall before heading down to our seats.
Some views from the reception room: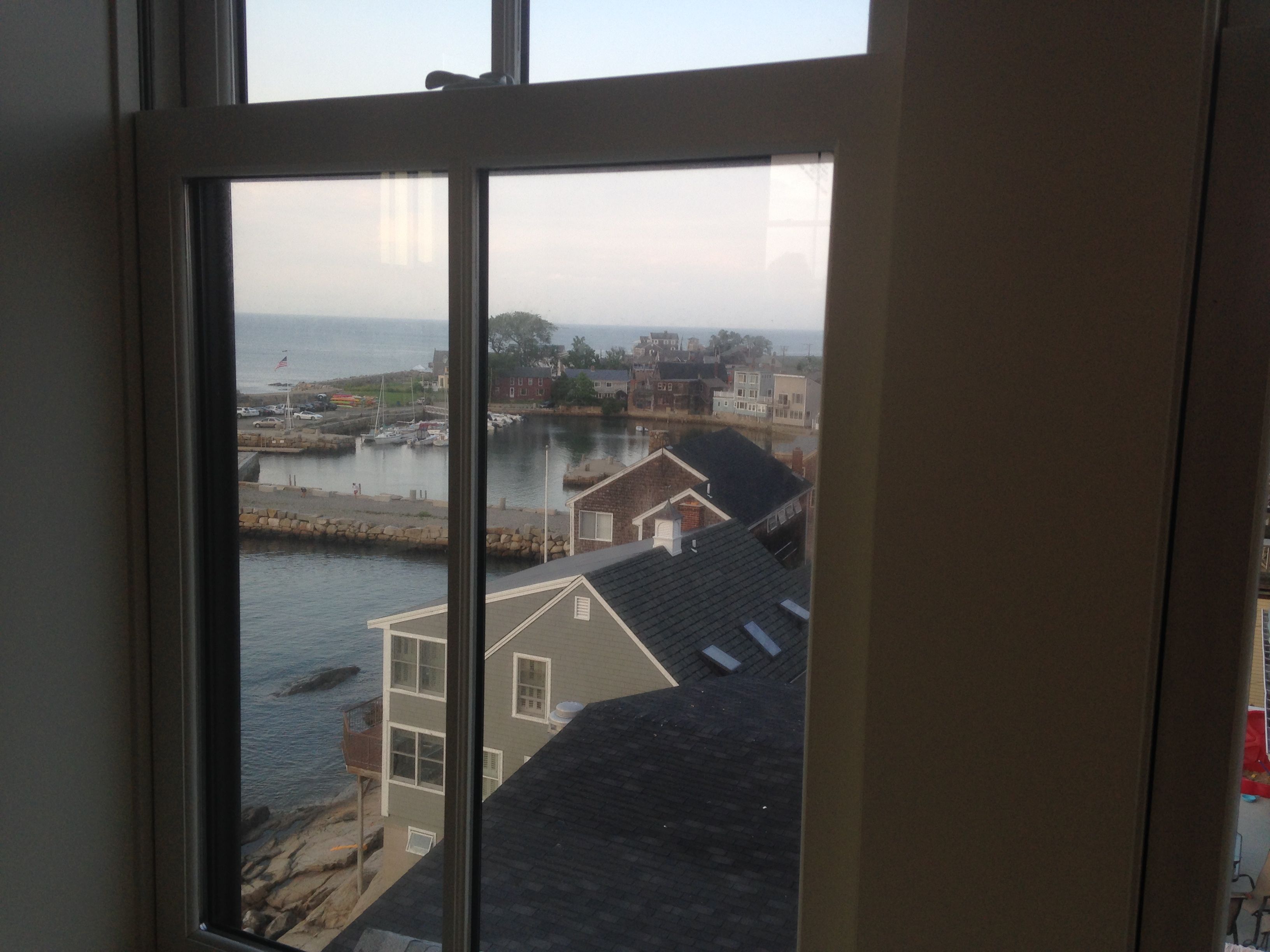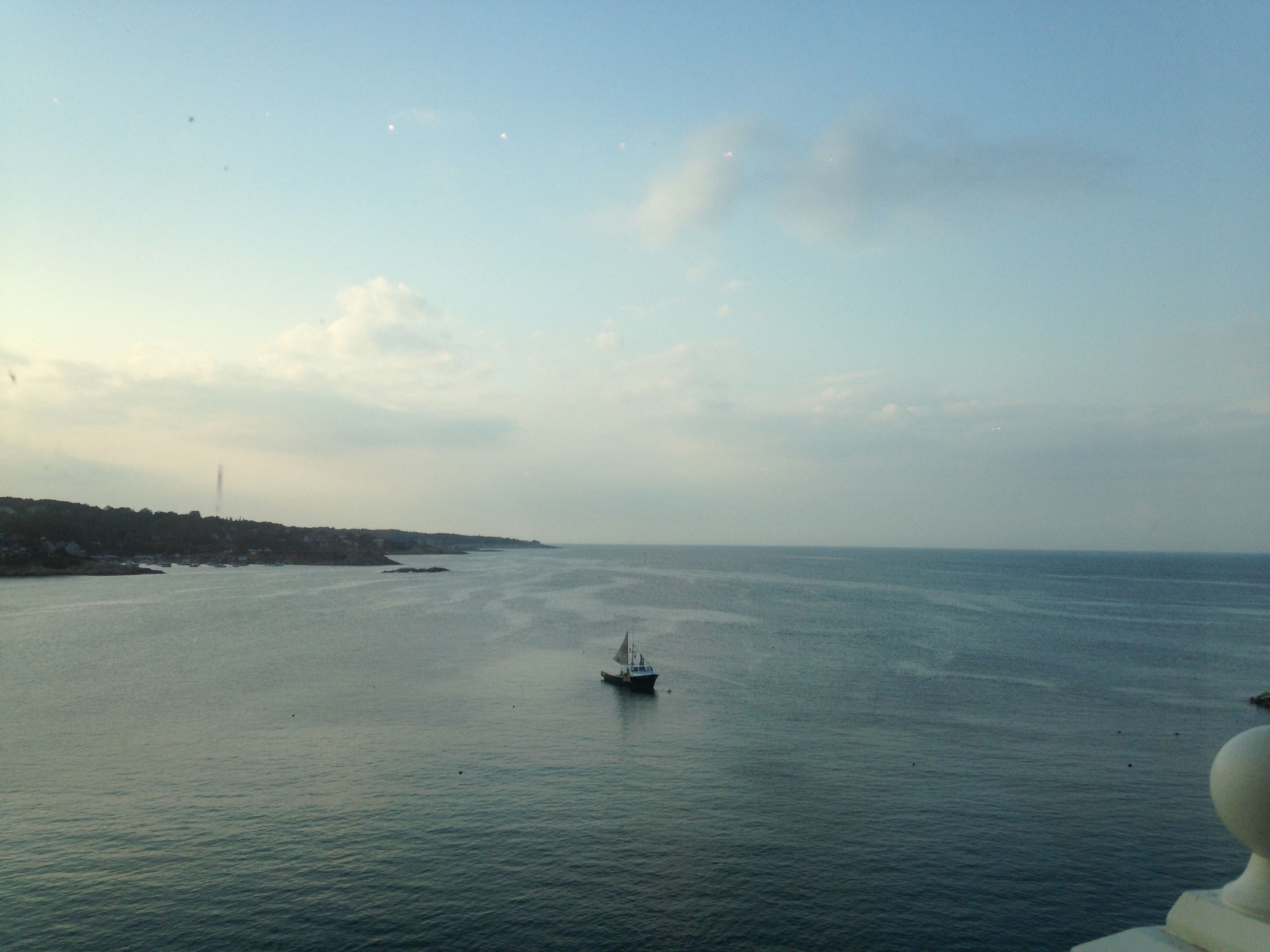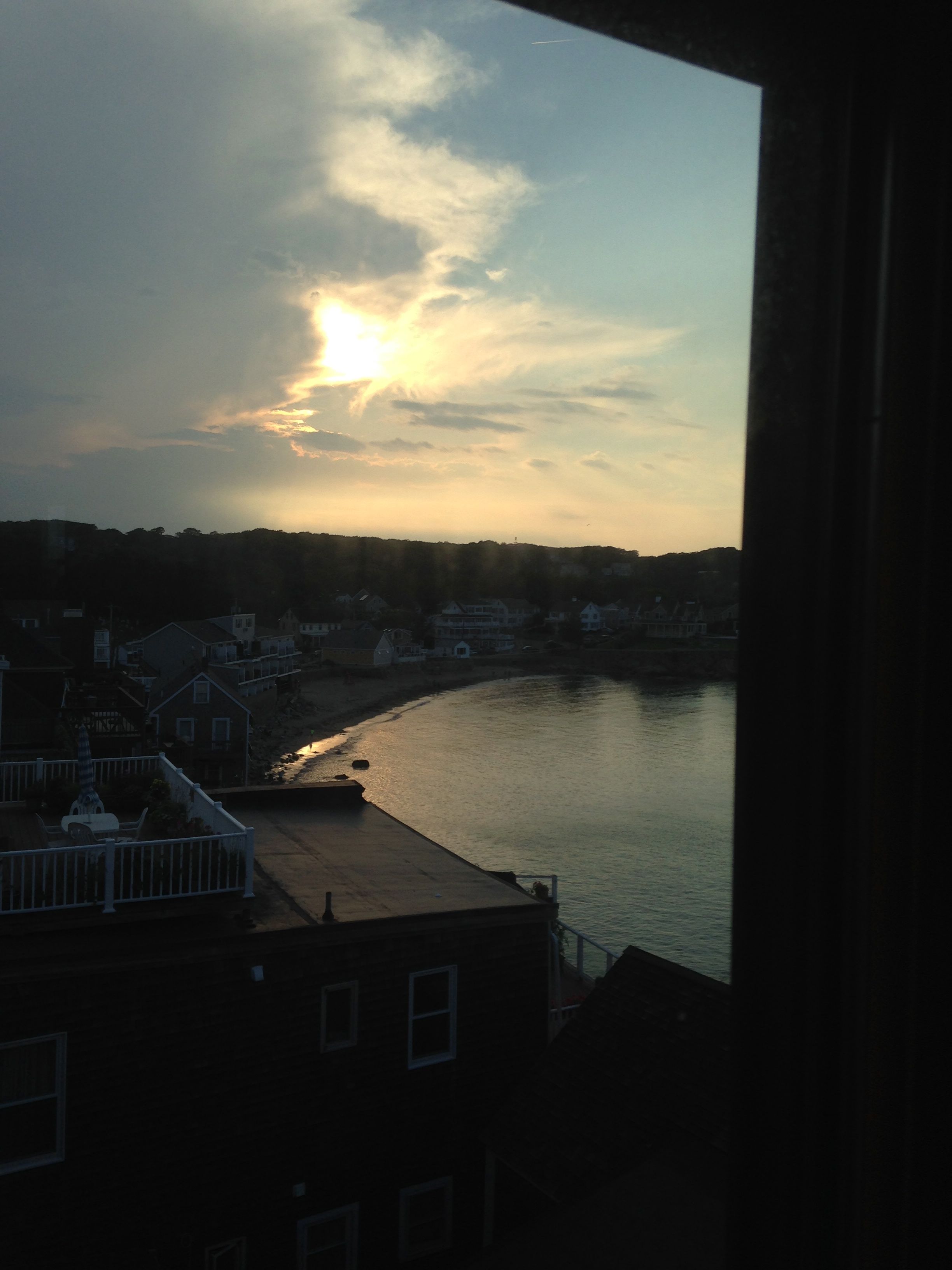 We made our way down to the auditorium. This space was not only elegant in design but also achieved absolute perfection for  acoustic listening.
So. Here's what happened. Martin Sexton was absolutely fantastic! His opening act, the  Brothers McCann simply blew us away with their harmonies. They were great entertainers. The show was awesome!!! However, there was a great big fat elephant that sat in the room the whole night. THEY NEVER OPENED THE CURTAIN!  My friends, I know this is not life and death, it's just a view of the  stinkin' sunset, but it really put a damper on the evening. All the promotional materials advertised the perfect marriage of music and atmosphere. Half of that equation was sorely missing. My understanding is that it's the artist makes the call on whether or not the curtain is drawn. Perhaps the decision is made on the basis that the view may become a distraction. I can tell you this: I was distracted! It was due to my anxiety about whether or not they were ever going to open the dang curtain!
My heart was set on seeing this view:
We had a fantastic time taking in the quaint visages of Rockport. Being able to enjoy some exquisite music was just what what the doctor ordered for us, in the middle of our summer madness. We will be on the look out for other  artists playing at the Shalin Liu Performance Center. Now, my expectations will be better managed about the curtain. But I'll still mope about it if it's not open!