When we lost my dad last February, we almost immediately planned this trip. Dad was born and raised on Prince Edward Island. Though he moved to Boston as a teenager, he returned many, many times to his beloved PEI.  It seemed only fitting that we bring him and his late wife back to the place they held so dear. I hadn't been to the Island since I was a kid, and Jeff had never been. I was a bit nervous that my memories of the glorious landscapes and red sand beaches may have been a bit distorted by childhood nostalgia, but I had nothing to be concerned about. It was just stunning. More on that later. We wanted to take our time, stopping for overnights in several key locations. We also decided, because we are a bit touched, to book a show while we were up north. One show turned into three. This was a whirlwind adventure filled with emotions, incredible scenery and of course, lots of food and drink! Our first leg of the trip was pretty short. We couldn't help but stop in Portland Maine for a nosh.
This place had been on our list of to dos on our overnight a couple years ago. You can't eat everywhere, you know. We tried.  We didn't know it at the time, but OTTO is technically a chain restaurant with locations in Massachusetts and Maine, four in Portland alone! This spot was teeny tiny.
This bôite was the first of many on our travels to feature Edison Bulb light fixtures.  I'm not going to classify this trend as exclusively hipster, but if the filament fits…
Our hirsute bartender was very enthusiastic and steered us toward trying the mashed potato pizza. We were intrigued. We each went for a slice while we decided on another full pie. This was surprisingly light for a carb on carb endeavor. Loved it!
When the next round came, I thought for sure we'd be bring half on the road. Not so, it went down a treat.
We definitely had enough sustenance to make it to the border now.
Fast forward six hours and BOOM! we're in Canada! Going across the border was a bit nerve wracking even though we are upstanding citizens and all. I'm glad they didn't ask many questions like, "Are you playing any unsanctioned gigs here?" or "Are you transporting the ashes of any loved ones?" cause then I'd have to fess up.
We had reached our destination for the evening. We would be staying the night in Saint John, but first we needed some dinner. Just a reminder, six hours had passed.  I had researched where one should eat in the city and Saint John Ale House seemed to be that place. We plugged it into the GPS, but when the kind lady said we had arrived at our destination, we couldn't seem to find it. I rang the place up and discovered that it was inside a small shopping plaza.  This was our first experience with Canadian hospitality. The host stood outside the restaurant and waited for us, to be sure we found the place. Amazing! He lead us to a reserved table and chatted us up for a bit.
Our server was a doll and brought us samples of local beers and cider to try before we made a decision.
We settled on a couple of appetizers to start. The wings were scrumptious. I have to say, the carrots may have stole the show. Next we needed to try the local Bay of Fundy scallops with Dulse, which is seaweed. I didn't know either.
The host came around again to make sure we were enjoying everything and then brought us out a bonus dish. He must have known we were game for anything. The chef may have been punking us with this melange of items, but we loved it. Raisins and herring? Who knew?
We had already ordered the Dip or we could have been done. We soldiered through.
I didn't see these glorious cured meats until we were exiting the Ale House. Why didn't we order the charcuterie???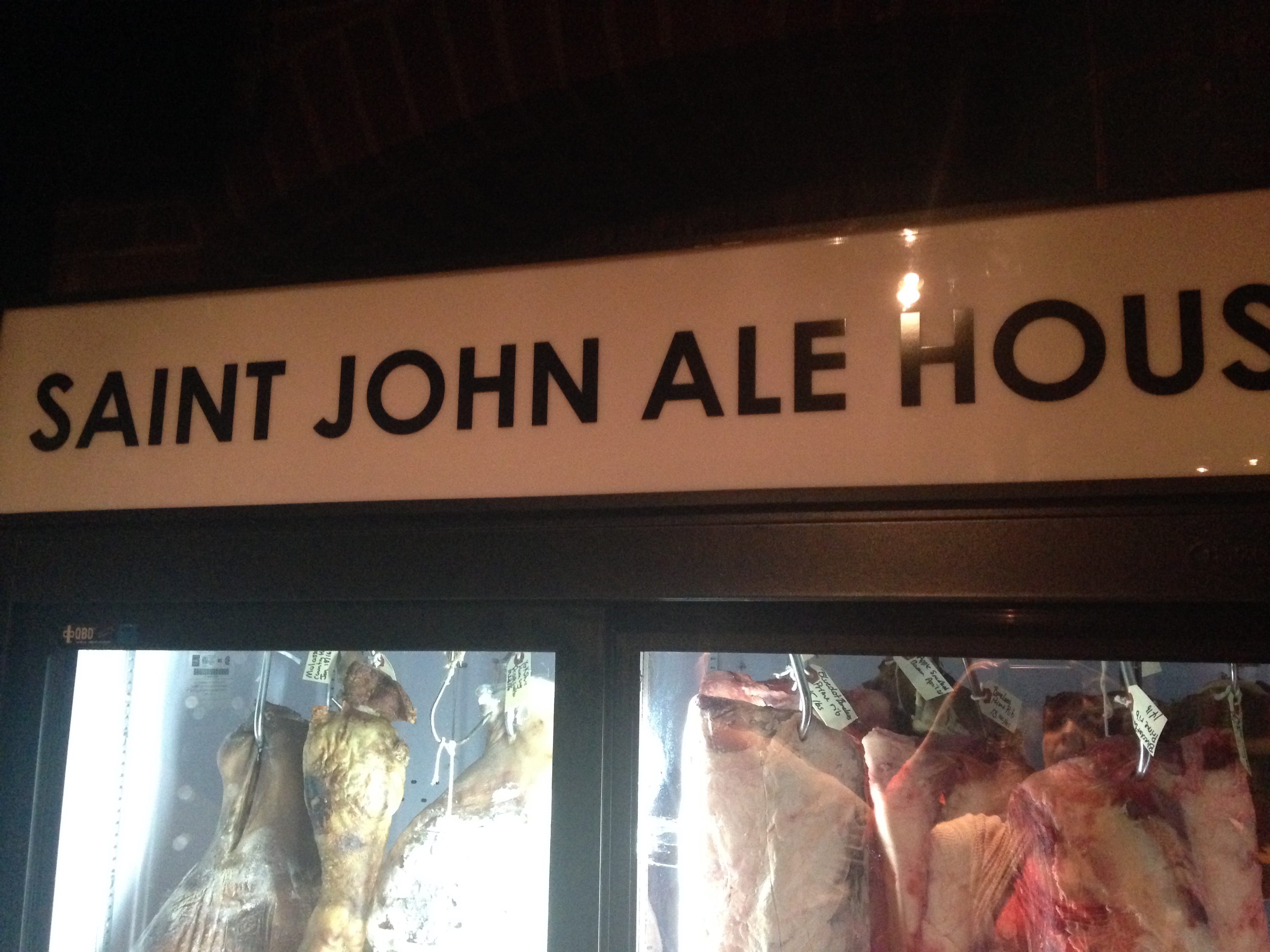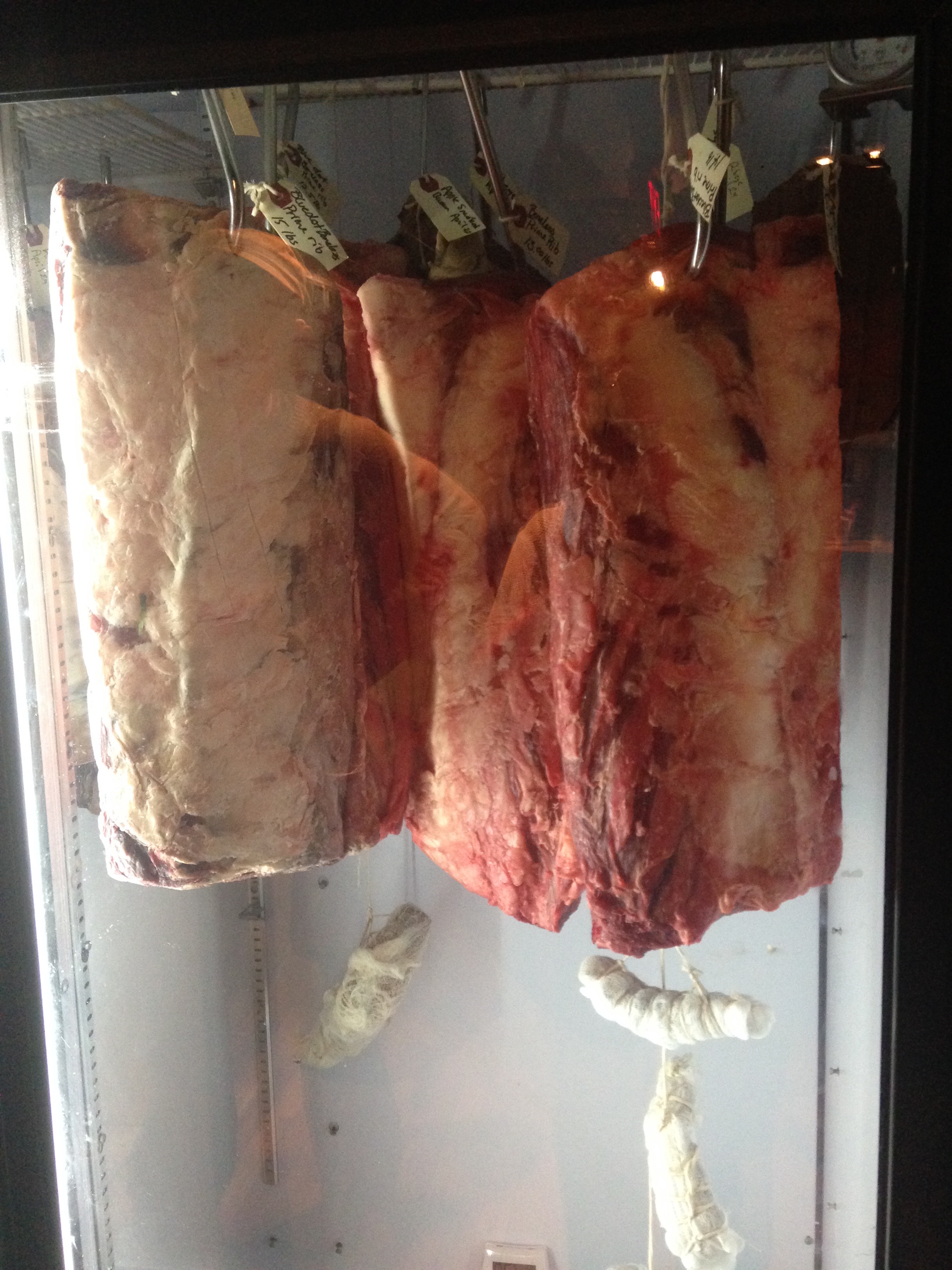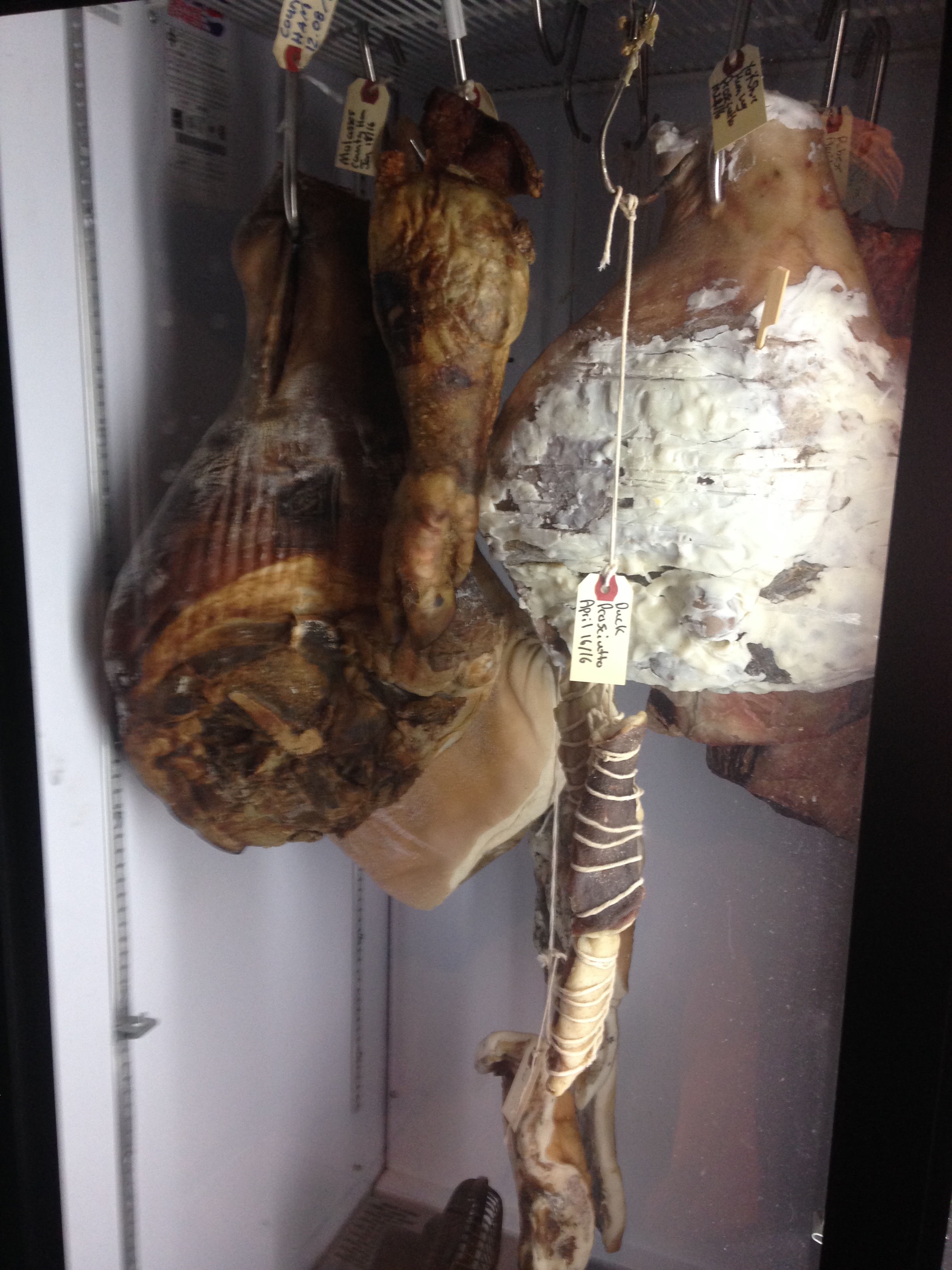 Our host mentioned there was live music at the lounge downstairs. We were just shy of exhausted but couldn't resist stopping in for one and hearing the local talent. This kid was so good! I wish I remembered his name. The only negative of the night was the extremely weak and expensive pour of whisky we endured at the bar. You win some…
Time to make our way to Chateau Saint John. I chose it merely for the location and the price, so we were taken aback by how lovely the place was.
We had great night's sleep. We'll need it for the day ahead of us. No phone service and no GPS equals a nail-biting north woods adventure!