Today we would be carrying out a mission. The whole reason we planned this trip was to bring my dad back home. We had been on the island for a good twenty four  hours and had been wowed by the gorgeous vistas. The ride over to the West side of Prince Edward Island, however proved to be, by far, the most resplendent.  The potato fields were newly plowed, showcasing the stunning red clay soil.
After a bit of searching, I was able to connect with a cousin of mine Claudette, who knew and loved my dad very much. I thought she still lived in the Island, but not so. They moved over to Nova Scotia, but kept their family home in O'Leary, PEI for visits during the summer. She and her daughter Heather were sweet enough to make the four hour drive over to meet us and be a part of our farewell.
I remember sitting on this porch with my Nana and her sister, Aunt Lila, prepping green beans from the garden for dinner.
We gathered in this sweet house and chatted for a bit, looking over old family albums and enjoying some snacks. Soon it was time to make our way to West Point.
The one key feature of this area is this Iconic Lighthouse. Honestly, there's really nothing else here. No tourist trap, saltwater taffy, tee-shirt type stores. No trendy restaurants, nothing. Just beautiful red sand beaches and this here lighthouse.
It was time to say goodbye.
This was something I needed to do on my own. We prayed together and then I made my way down to the ocean. It was solemn, beautiful and so very fitting. I know dad was smiling the whole time. I kept thinking, "I can't wait to tell dad we went to West Point". It's still hard to believe he's gone.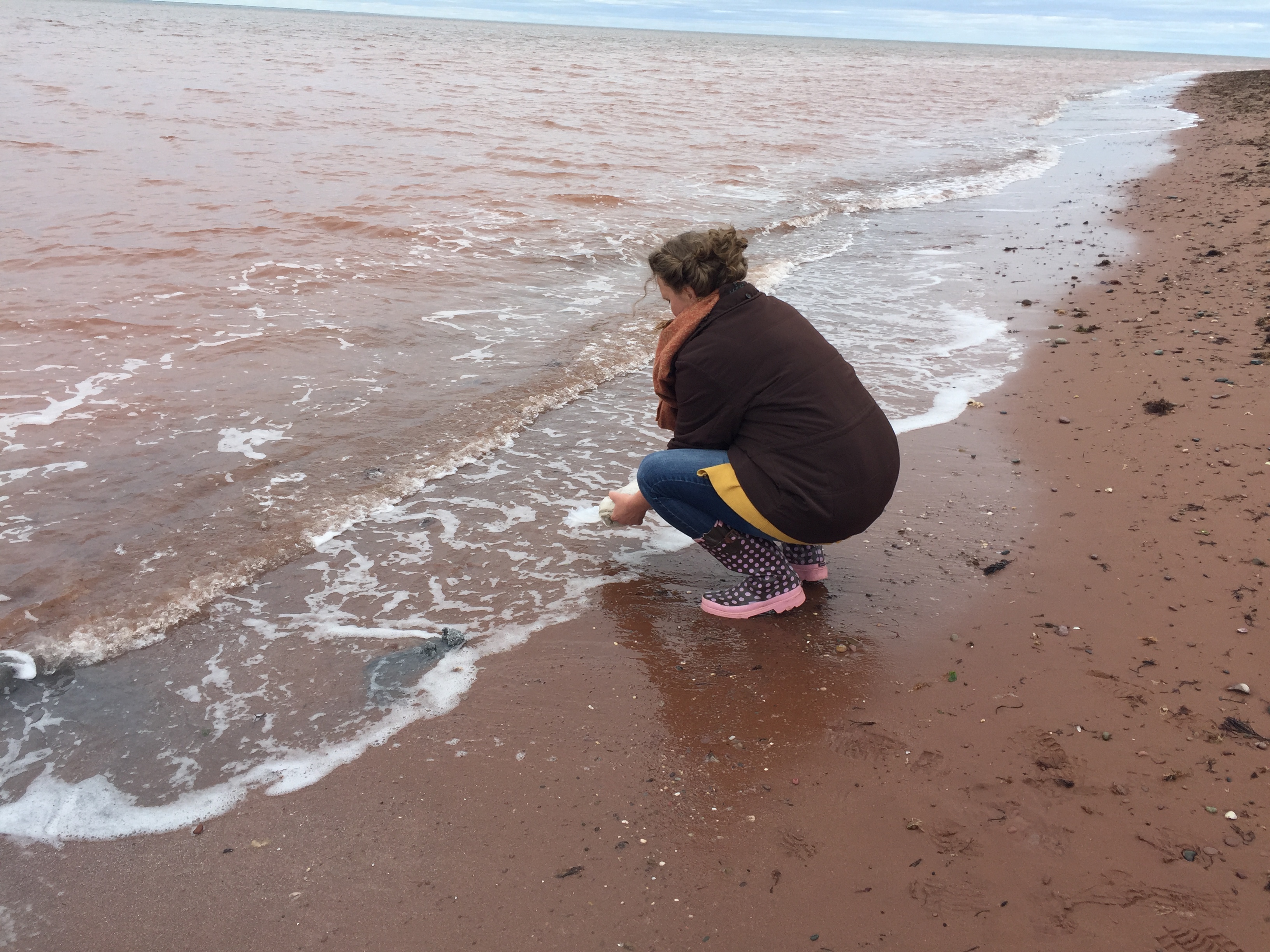 Jeff wandered around a bit snapping pictures while we ladies were still talking. He came back with this shot of an old boat that I remembered from my childhood. It must have been here for at least fifty years!
We said our goodbyes to Claudette and Heather. Although they were pretty much strangers to Jeff and I, it was so much more meaningful having people there who knew Dad and loved him. I was so very glad they made this trip to be with us for this parting.
A couple more looks back at the beach…
This place was woven into my heart as a child, but this visit has secured my love for PEI. I'm so happy that Jeff fell hard for it too. We will surely be back at some point. To send you off, I'll leave you with this ditty my Dad used to sing to me about the splendid Prince Edward Island.