The music at Soulfest varies greatly. You can go to the Deeper Well Stage and hear the soft vocal stylings of a sensitive guitarist or you can head to the Inside Out Stage to experience melt your face off metal.
The Revival Stage though, is where the biggest acts play.
You can get a good view of the show by schlepping your blue tarp up the side of the mountain and staking your claim.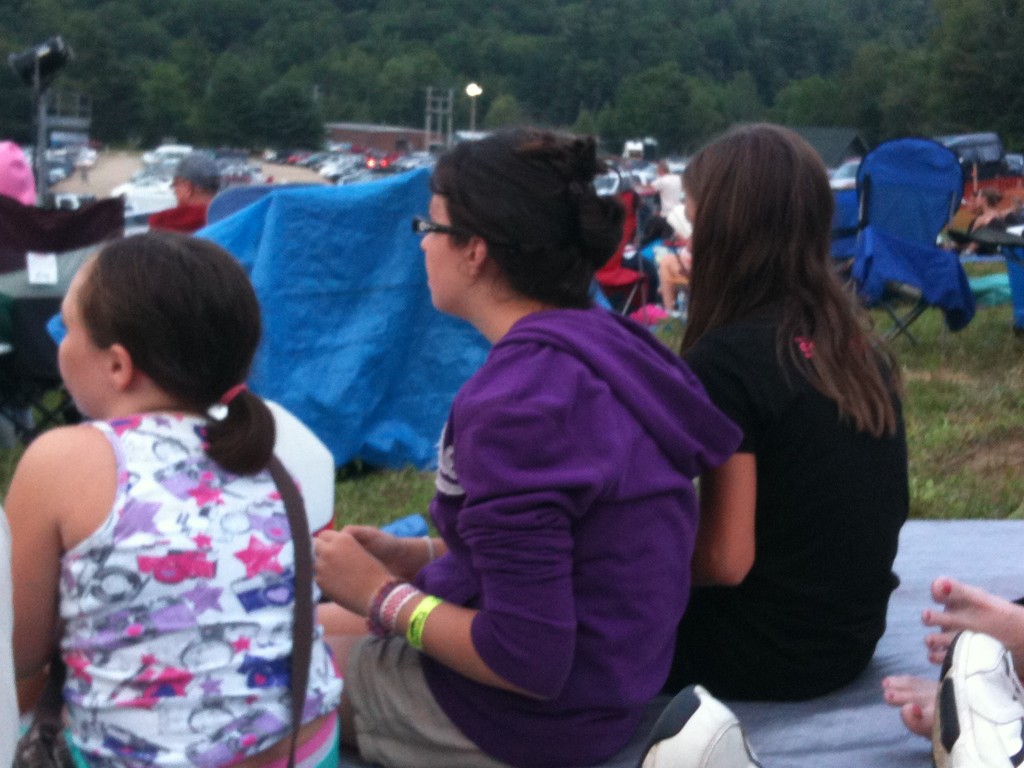 In years past this stage was reserved for the groups that had a very broad appeal       (read: kinda boring) but lately they've had some more high octane acts like Skillet.
 Skillet has an incredible stage show with amazing pyrotechnics. You can see the show opening song "Whispers in the Dark" complete with strings and fiery explosions Here.  Awesome, huh?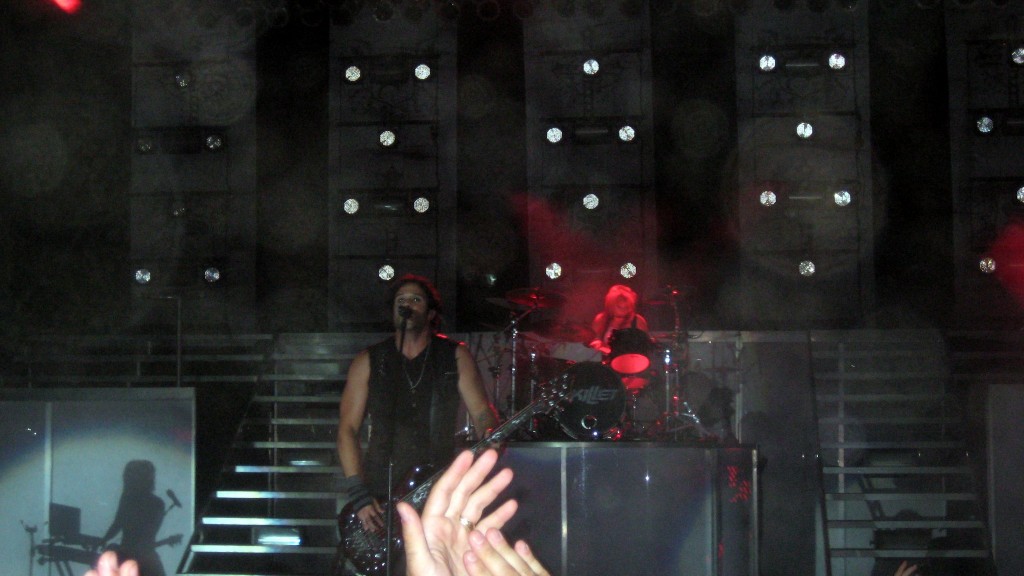 The Revival stage is also where the candlelight service takes place, this is a spectacular sight.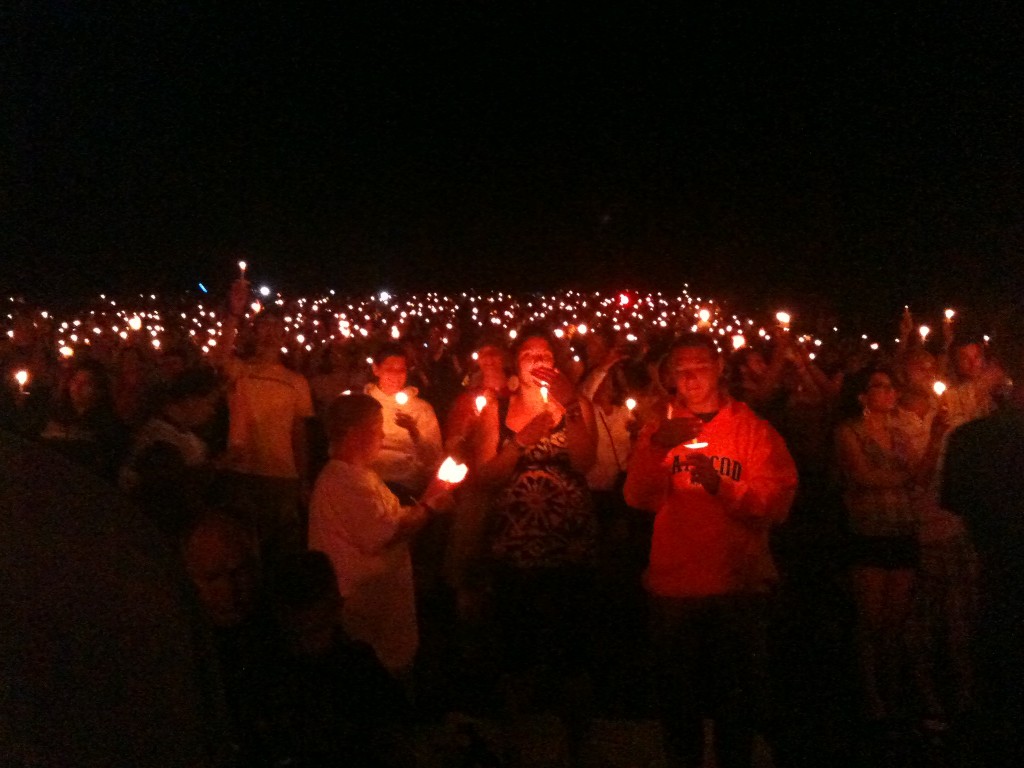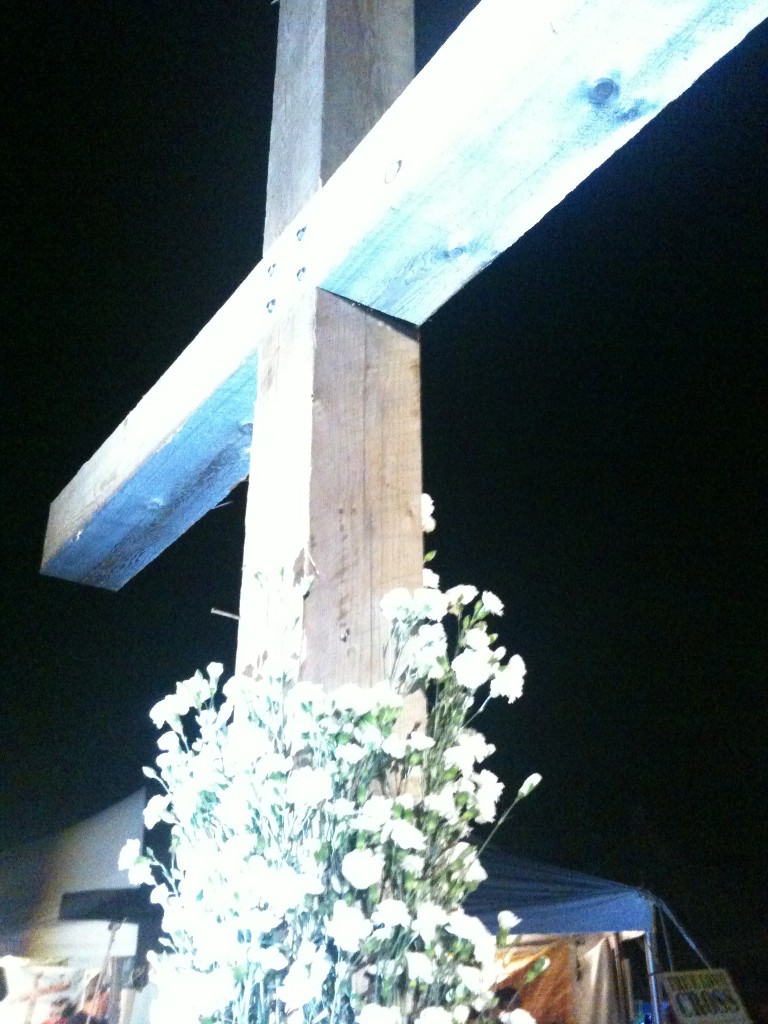 One of  the best places to see a show is up on the Mountain Top stage.
This time we came up to see Paul Colman, he is one of our favorite performers and a staple at the festival. He is a fantastic singer, song writer and guitarist but what is so cool about him is how he engages the audience.  He uses humor and humility as he shares his testimony. He also has an adorable Australian accent.
Everyone else loves Paul Colman too as evidenced by the insanely long line to get back on the ski lift after the show.
Jeff suggested we walk down the mountain instead. No, he wasn't kidding, I asked.
Back to the Inside Out stage I mentioned earlier. This is where the über heavy bands tend to play. You know you're in the right place when you see my daughter, Meghan hanging over the baracades right up front.
Jeff and I don't tend to spend a lot of time here, but this year we knew we wanted to see Brian "Head" Welch.
 We had  first heard Head's incredible testimony on the website  "I Am Second".  You can see it for yourself  here.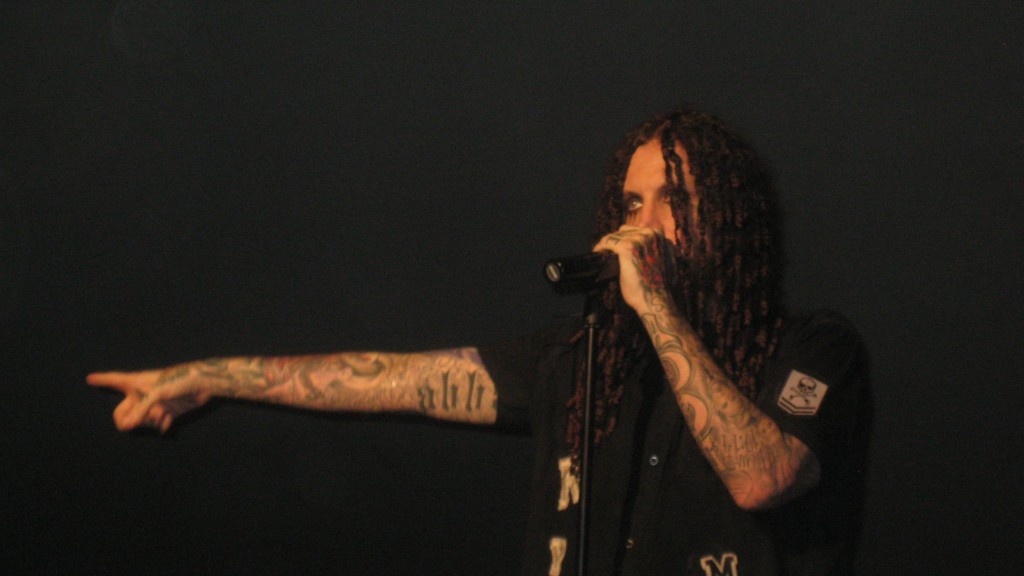 You may have heard of his former band Korn. If you know anything about them, you're probably pretty surprised that a member of that band (former or otherwise) would be performing at a Christian music festival.  His story exemplifies the simple truth that God uses the most unlikely people to show just what He can do.
This was our last year camping at Soulfest. Next year our son Matt will be headed off to college and well, frankly I think I'm done sleeping on the ground. But that's not to say we won't be back. There is just too much fun to had to miss it completely. But you'll probably find me at the Bed and Breakfast on Lake Winnipesaukee.