When we were invited to attend a wedding down in Savannah, Georgia I was thrilled! Not only would we get to witness the vows of a very special couple, I would also have the opportunity to see a part of the country I had  yet to experience.  Our first thought was to fly down for a long weekend, but the ticket prices were just too crazy-expensive to justify, especially seeing that we would be flying to Walt Disney World in Orlando just a couple of weeks later. So what else to do but a… ROAD TRIP!!!
I was pretty excited about this prospect. Yes, an eighteen hour drive would be daunting, but it was sure to be fun, right? I pictured us stopping by all kinds of interesting roadside attractions a là the  Worlds Largest Ball of Twine or the Spam Museum.  You know, the real America! Unfortunately that didn't happen. We needed to make time so we  had to stick to the highway. What I did see was a lot of this:
We were really trying to pinch the pennies here so I packed us up some sandwiches.
This meant that I wouldn't even get to eat at one of the  six bazillion Cracker Barrels that line Route 95 South. Booo!!!!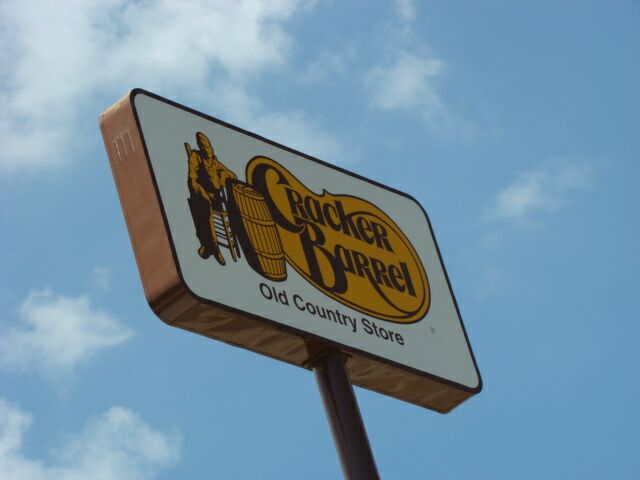 We did get to see one roadside attraction in Dillon, North Carolina and that was        South of the Border.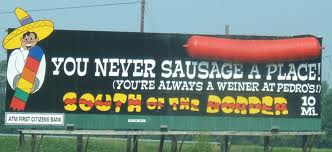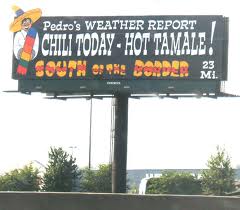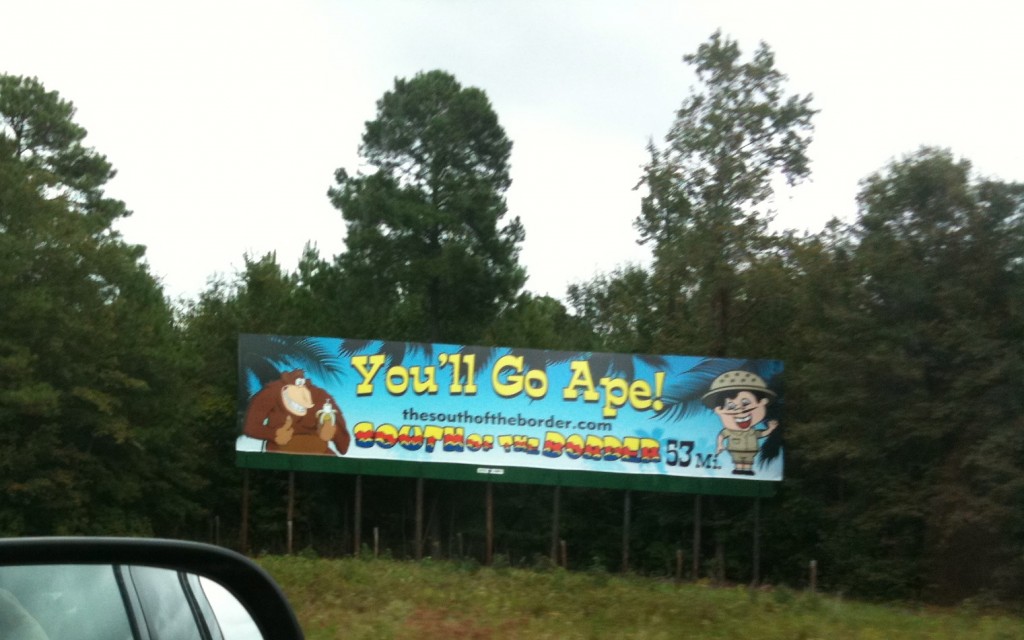 After enduring an accelerating onslaught of 120 billboards for more than 200 miles this is what you've waited to see: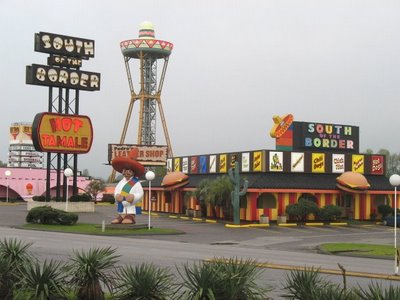 It's an interesting mélange of kitschy and creepy.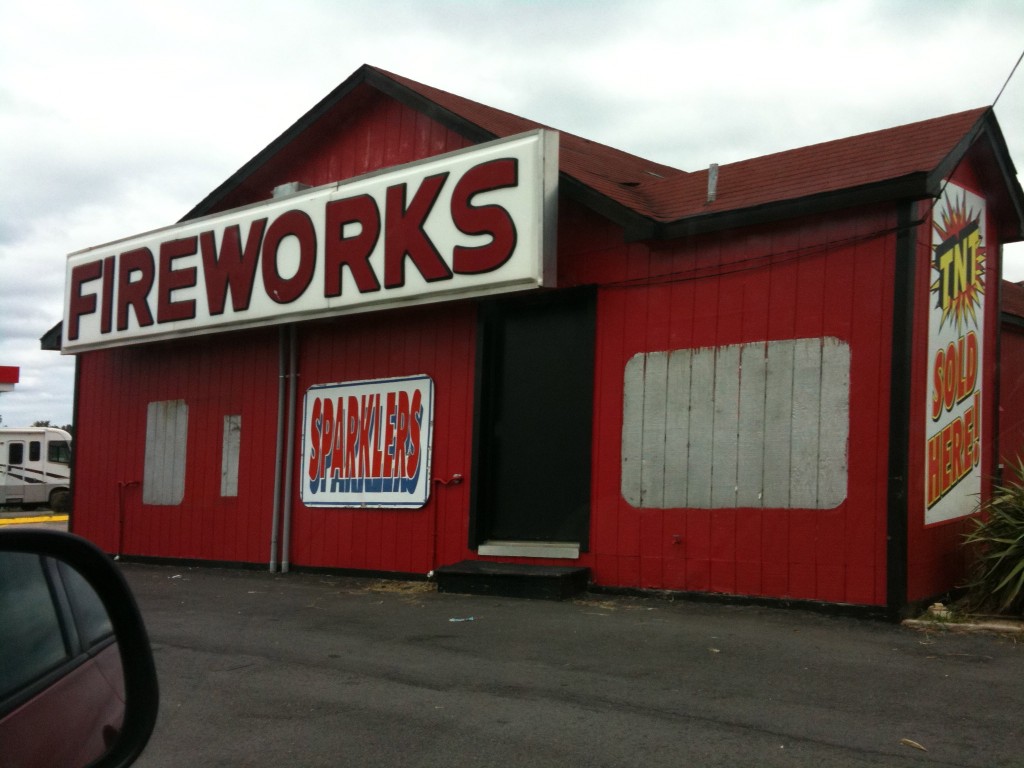 If you need fireworks, tequila or feel the need to pet an iguana this IS your oasis. We stopped in to use the facilities, which one of the aforementioned billboards claimed would be "squeaky clean"; not so.
We decided to call it a night about two hours from Savannah and got a pretty decent room for short money at the Ramada Inn.
They served a continental breakfast that included coffee and orange juice (tang), but I was holding out for a real southern breakfast.
 We arrived in Savannah about nine o'clock, way too early for check in, so we set out to take a look around the city and get some breakfast. We found a cute little place called        B. Matthews. I discovered after the fact that this place was voted best breakfast in Savannah by Food Network, good on us!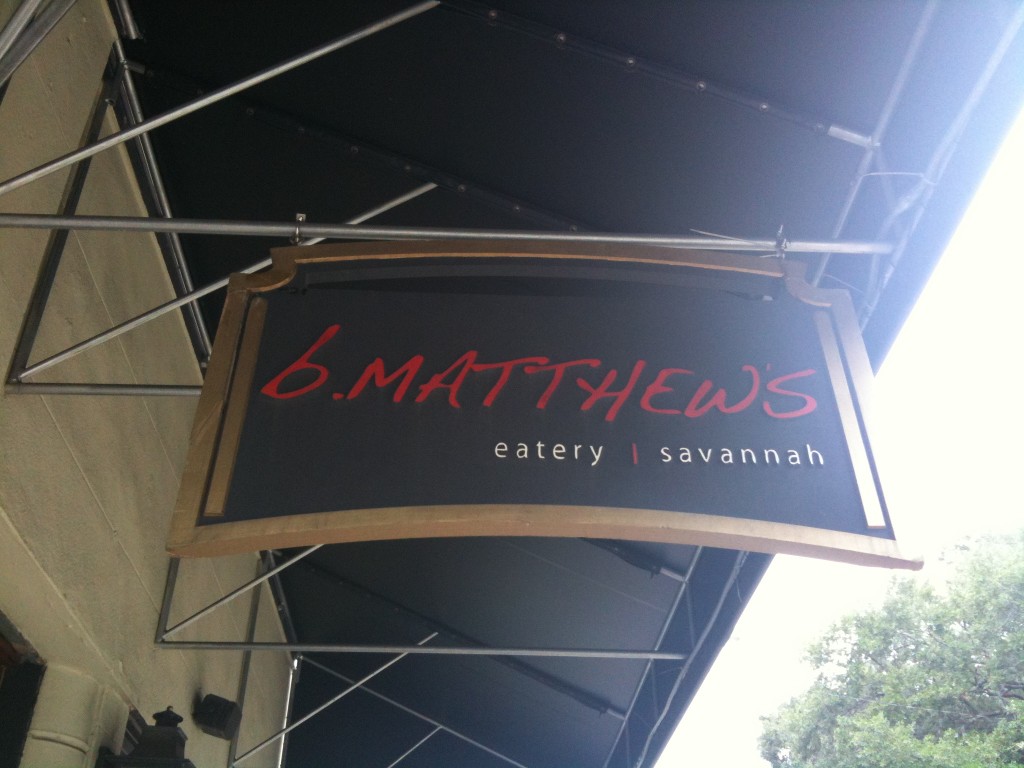 The one thing I wanted to have in the South was biscuits and gravy.
 Jeff got the Crab Cakes Benedict.
Now that we were fortified with a hearty breakfast, we could really explore Savannah. I was not  prepared with an itinerary because I didn't think we would  have time for sight seeing, so we just sort of rambled around.  We started down at the River Street area.  I didn't know that Savannah was a port city, but in fact it is home to the largest single ocean container terminal on the U.S. eastern seaboard, and the nation's fourth-busiest seaport (thank you, Wikipedia).
 From down here you can take a number of different sightseeing cruises.
We also saw the tall ship  Danmark. I didn't realize it at the time but the ship was here for this weekend only and apparently this was quite a big deal.
This explains the extraordinarily long line.
The water front area is about thirty feet below street level, so you have to traverse some pretty dodgey stairs to get down there.
Once you've made your way down, the streets are just as treacherous. Good thing I was wearing my sensible shoes.
The waterfront is lined with old renovated cotton warehouses. It has a charming New Orleans feel (although I've never been to New Orleans, hmmm…) Anyway, the River Street area was transformed during a major renovation project in the late 1970s. The buildings themselves however still look the same as they did one hundred years ago.
There are nine blocks of restaurants, souvenir shops and candy kitchens.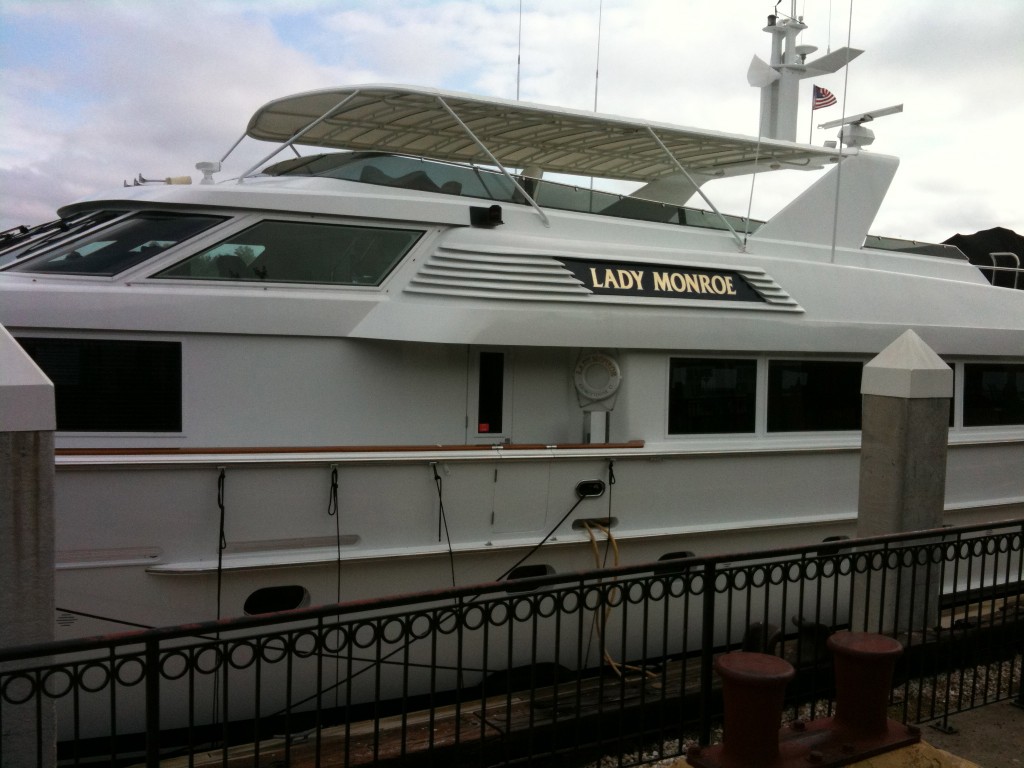 The candy kitchens are a big draw here. The aroma of sugar and caramel wafts through the air. When you step into any of the shops, someone immediately beckons you to try one of the their famous Praah-leens. Who am I to refuse?
I loved the open kitchen and being able to watch the confections being made right there.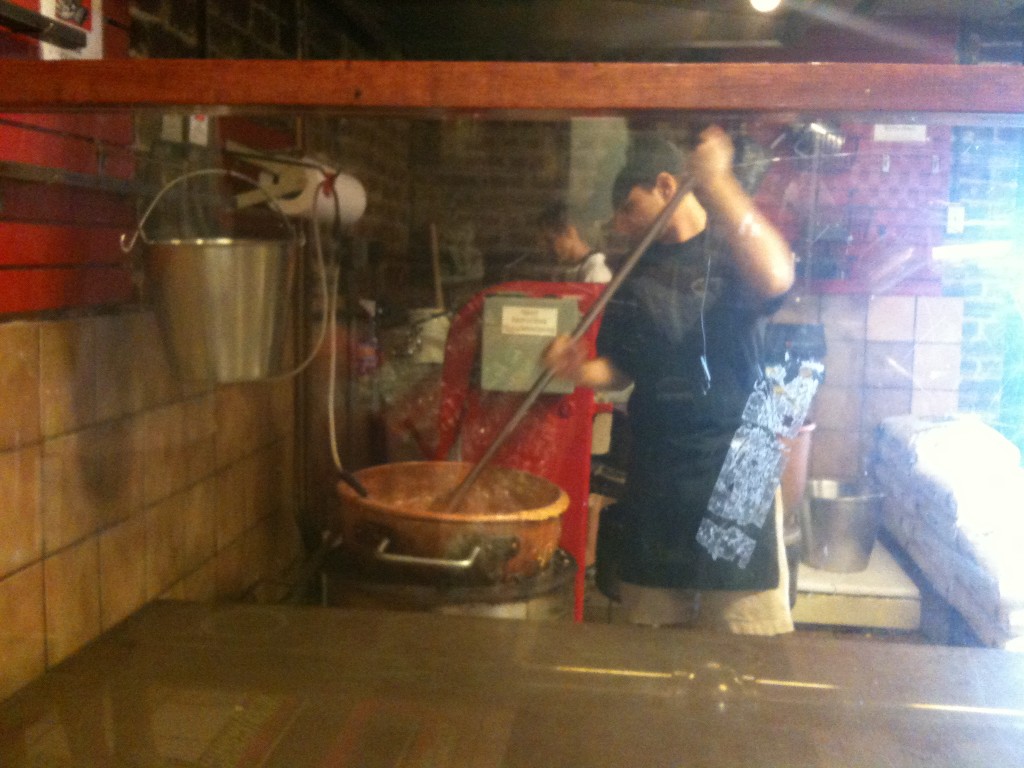 This store had a cute ice cream shoppe on the other side.
I think we've seen enough of River Street!
Next up: We visit Savannah's beautiful historic squares, check into our swanky hotel and answer the question: Is Paula Deen's Restaurant worth a visit?