We had a few hours to kill (okay, about twelve) before our flight home. Having seen all we cared to in Hollywood, we decided to navigate our way to Beverly Hills. Now, we all know about Beverly Hills and it's über-rich connotations. One might even think that an area like this would be inaccessible to the hoi polloi, such as we are. However, I'm here to tell you that this reputation is a bit unfair. Beverly Hills is really not so different from many other charming downtown destinations. Let's take a look around shall we?
When you arrive on Rodeo Drive, you'll find that there is plenty of on street parking…
But do remember to slide your American Express Black Card through the parking meter or you might end up getting a ticket from a Beverly Hills cop.
Like any other touristy center, there are plenty of shops where you can purchase a special souvenir for yourself or a loved one.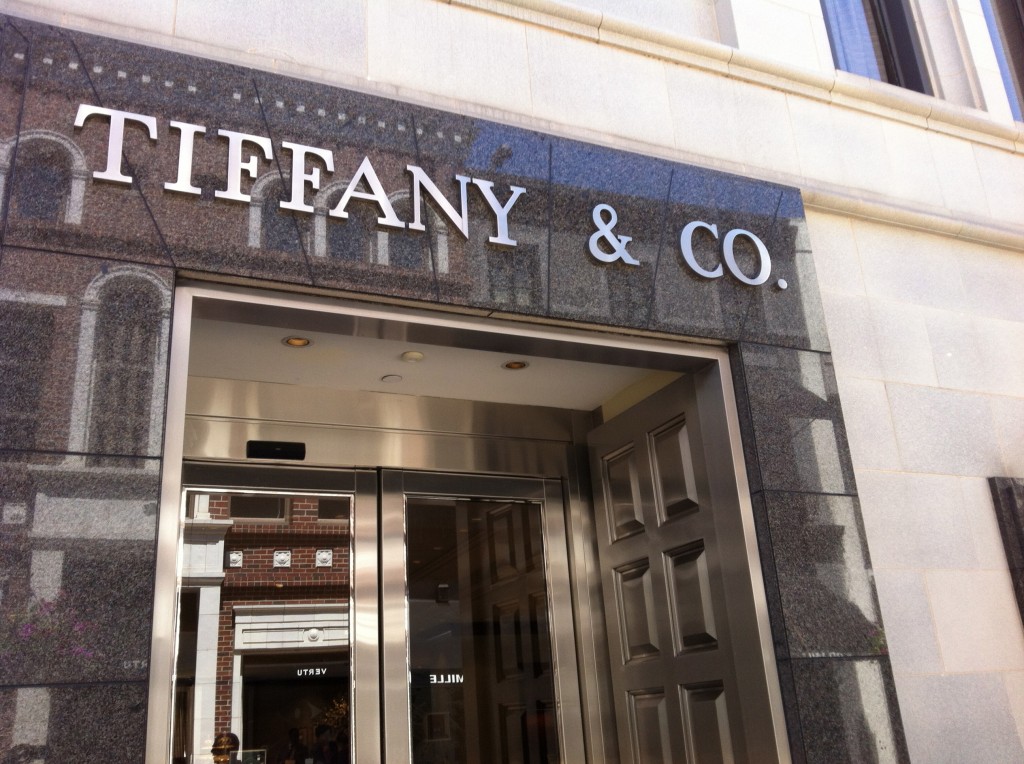 Perhaps you'd enjoy a colorful print to hang on your wall as remembrance of your visit?
Forgot your jacket? No worries! If it gets chilly, you can just pick one up at the shops.
One can get weary from all the walking about.  You can always take a coffee break at one of the outdoor cafés…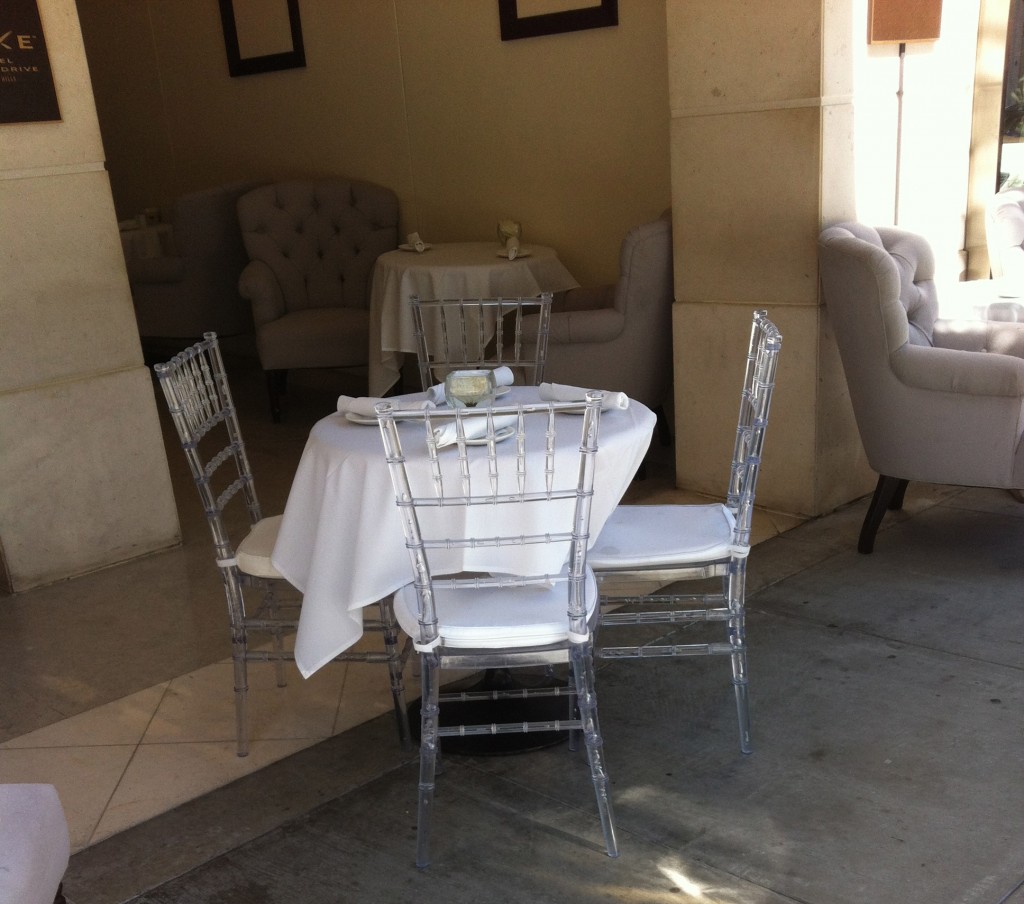 …or take a nap on the green grass of the local park.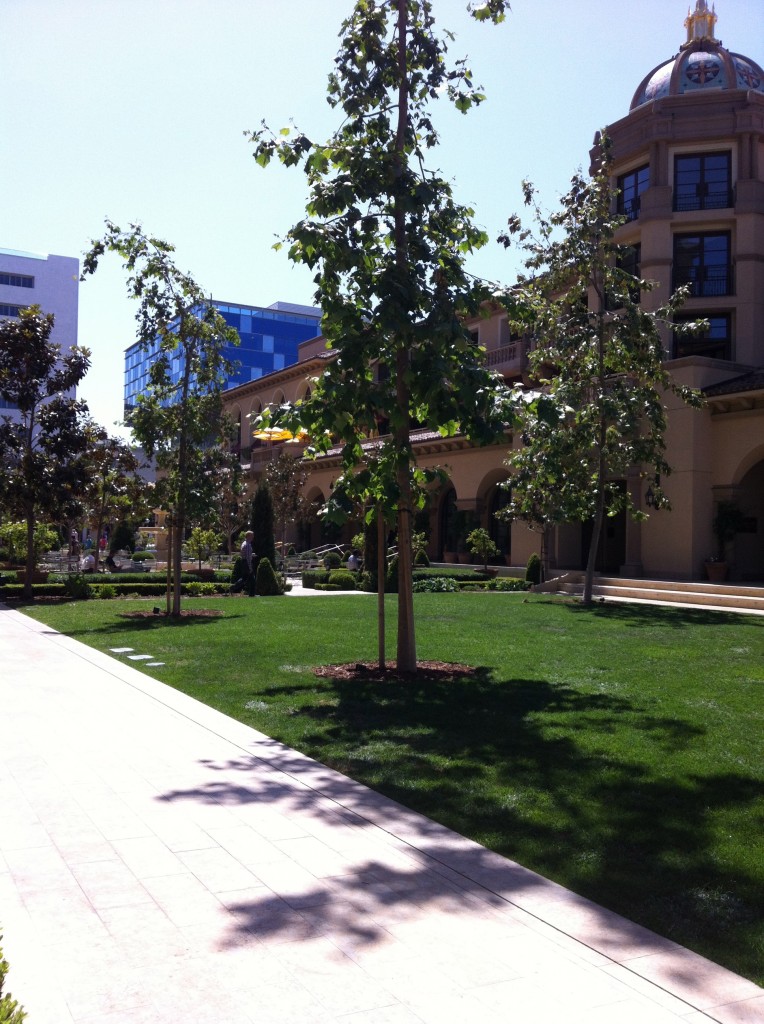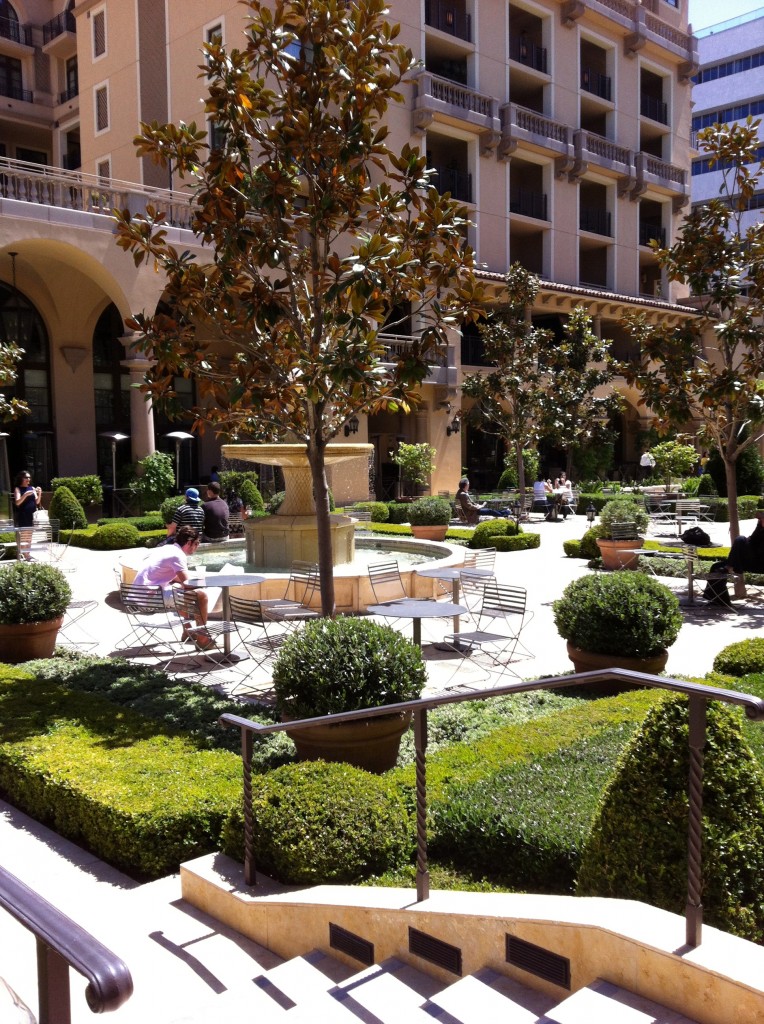 We decided to try and help the local economy by having a glass of wine in this cozy bar.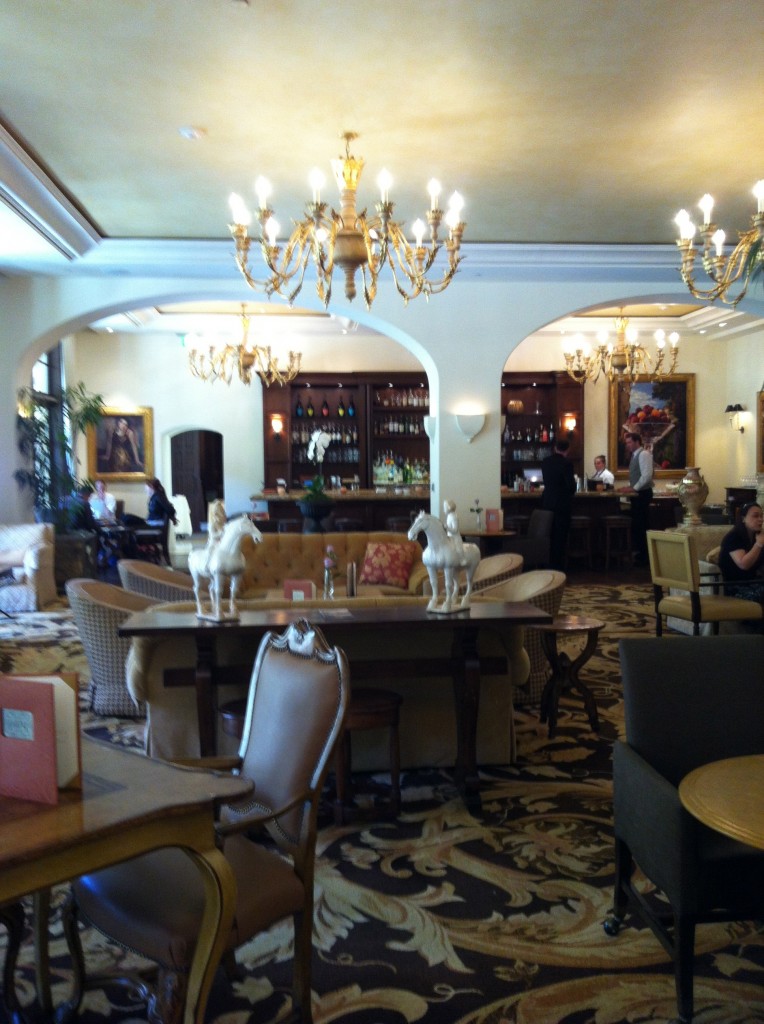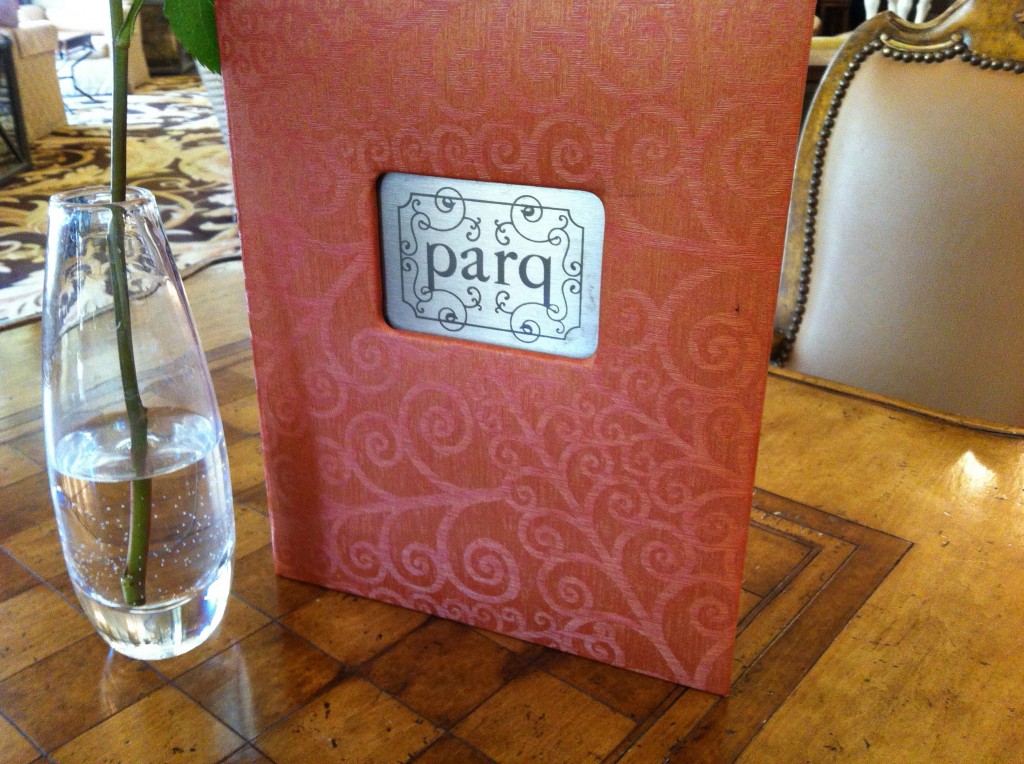 A quick freshening up in the powder room and we're good to go do some more exploring!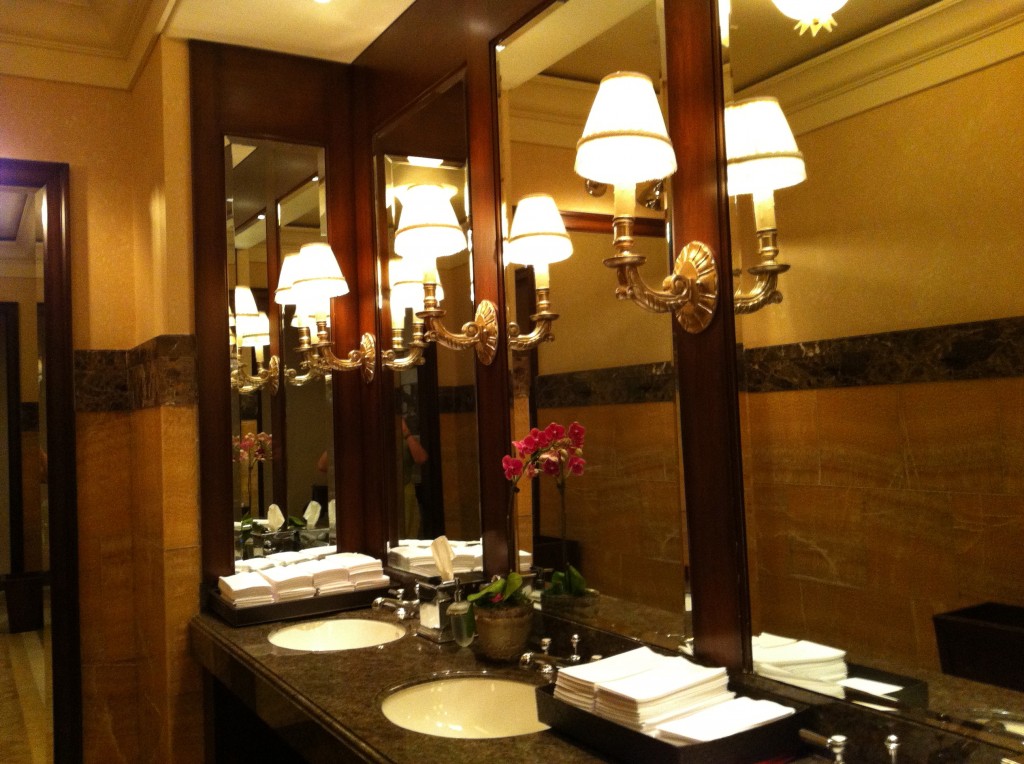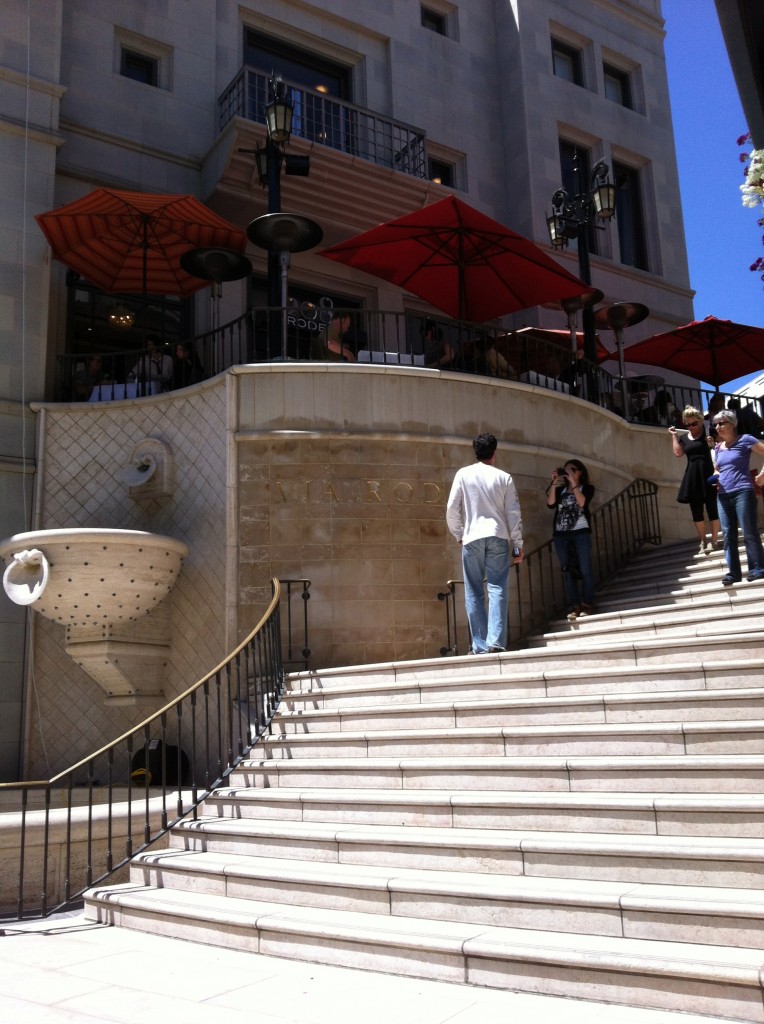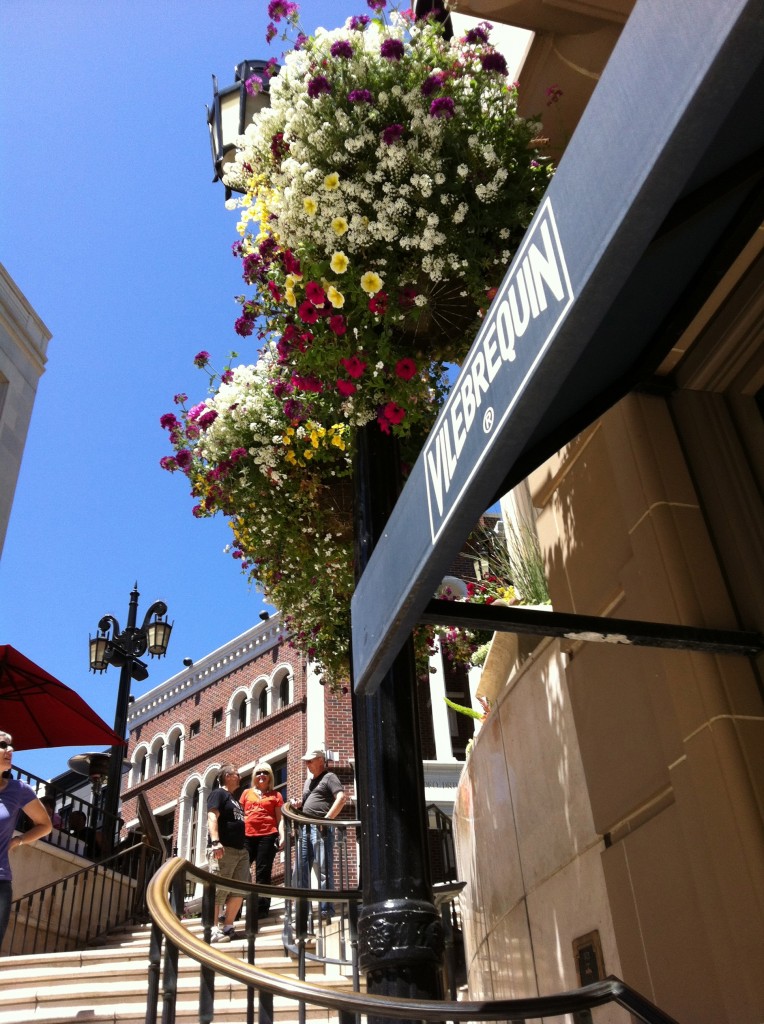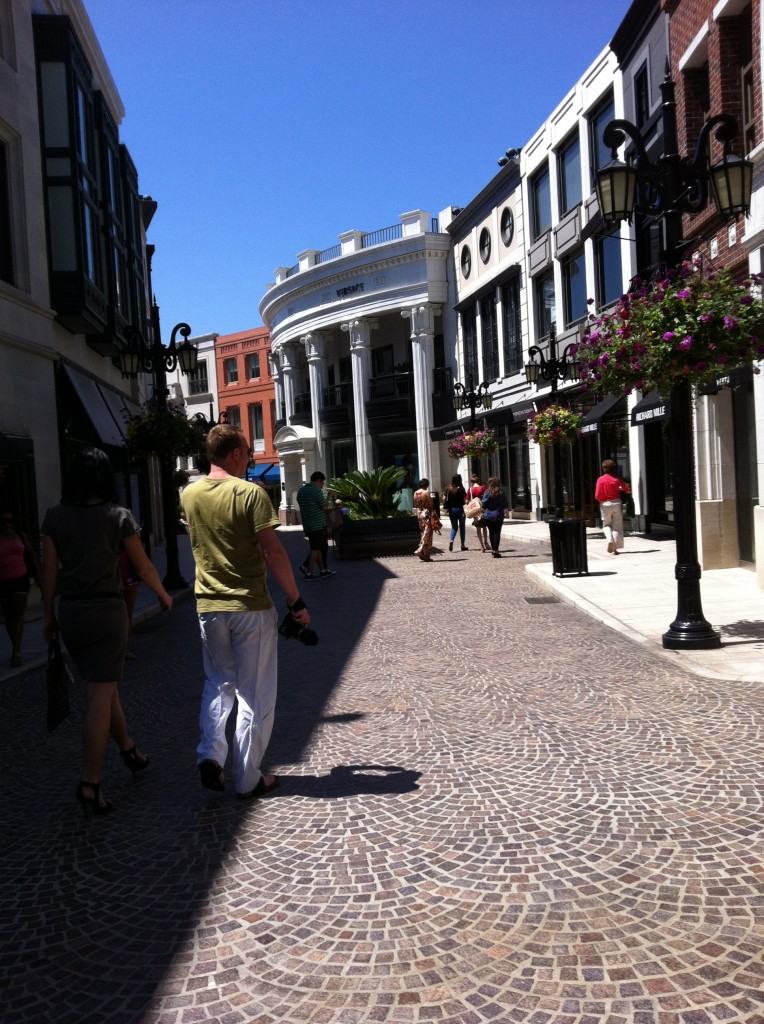 Now I will remove my tongue from cheek and just say WOW! that was super fancy. These people are not merely rich, but most sincerely rich. My few forays onto Newbury Street  had not prepared me for the super luxuriousness of Beverly Hills. That being said, we did feel perfectly comfortable walking around, despite the fact that we probably stood out a wee bit in our Crocs
Beverly Hills knocked a couple hours off the day, but we still had much time before we needed to head for the airport. We had gotten some suggestions about what we could do, like go to the beach, but we weren't prepared to be half naked among the beautiful people. We decide to just drive in the general direction of our dinner destination and see just what we found. We were driving though the Los Feliz neighborhood of none other than Walt Disney himself when we noticed some signs for Griffith Park. It sounded familiar. "Did somebody famous get murdered there?" was my first thought (I was partially right about that). We turned up the drive just for the heck of it.
As we started to climb up what turned out to be the Santa Monica Mountains, every few hundred feet I'd think that the view couldn't get any better.
We finally reached the top to find this:
Why did nobody tell us about this! The views of Los Angeles were absolutely breathtaking.
Not only were the views from the observatory gorgeous, the building itself was beautiful with exquisite Art deco details.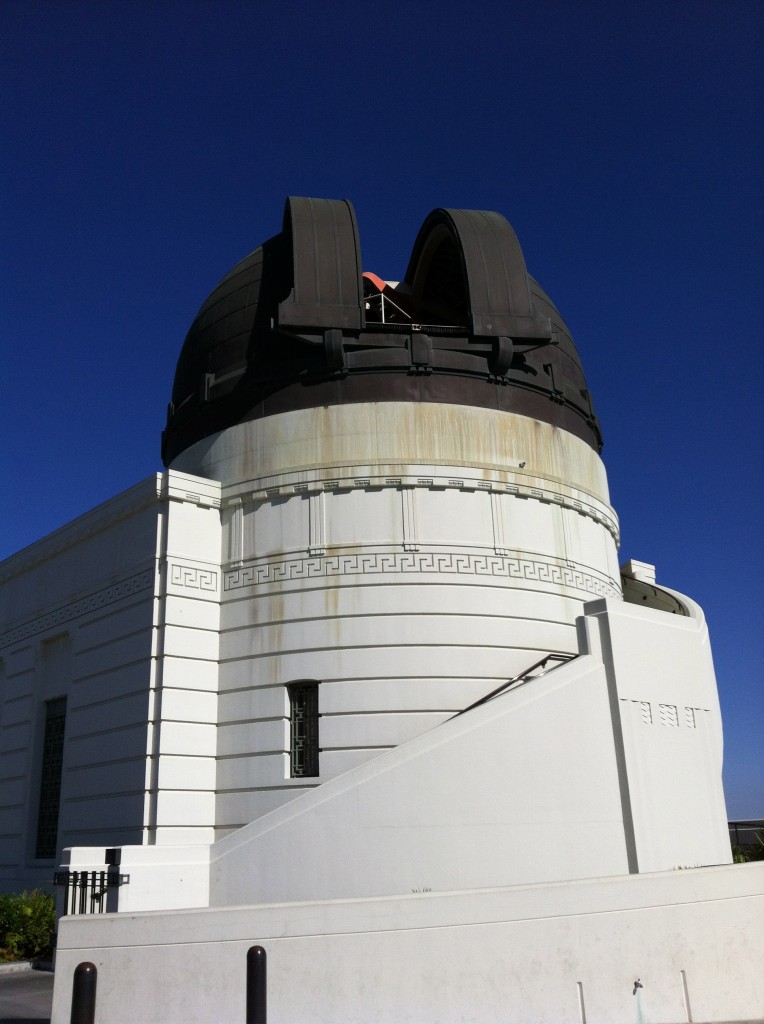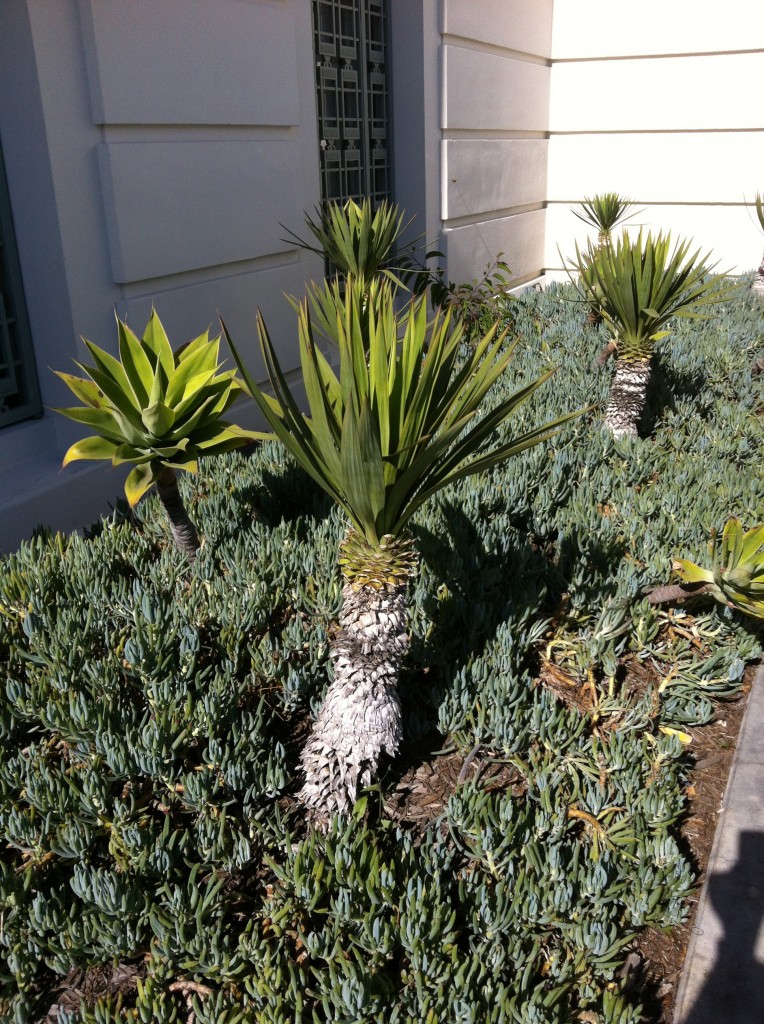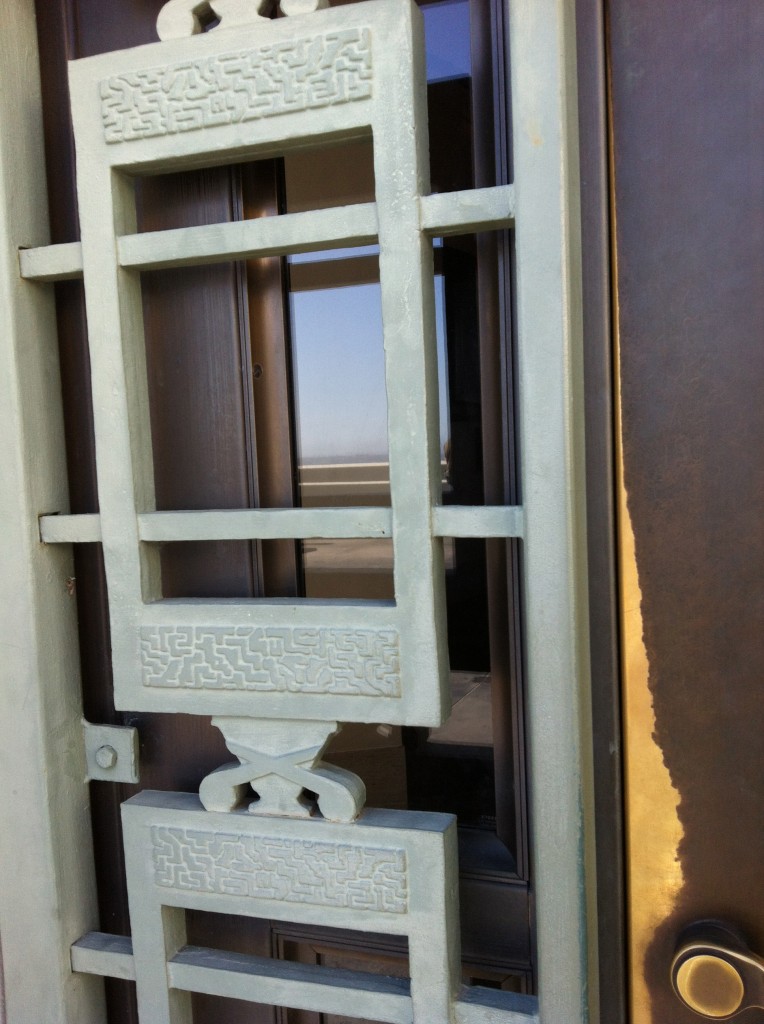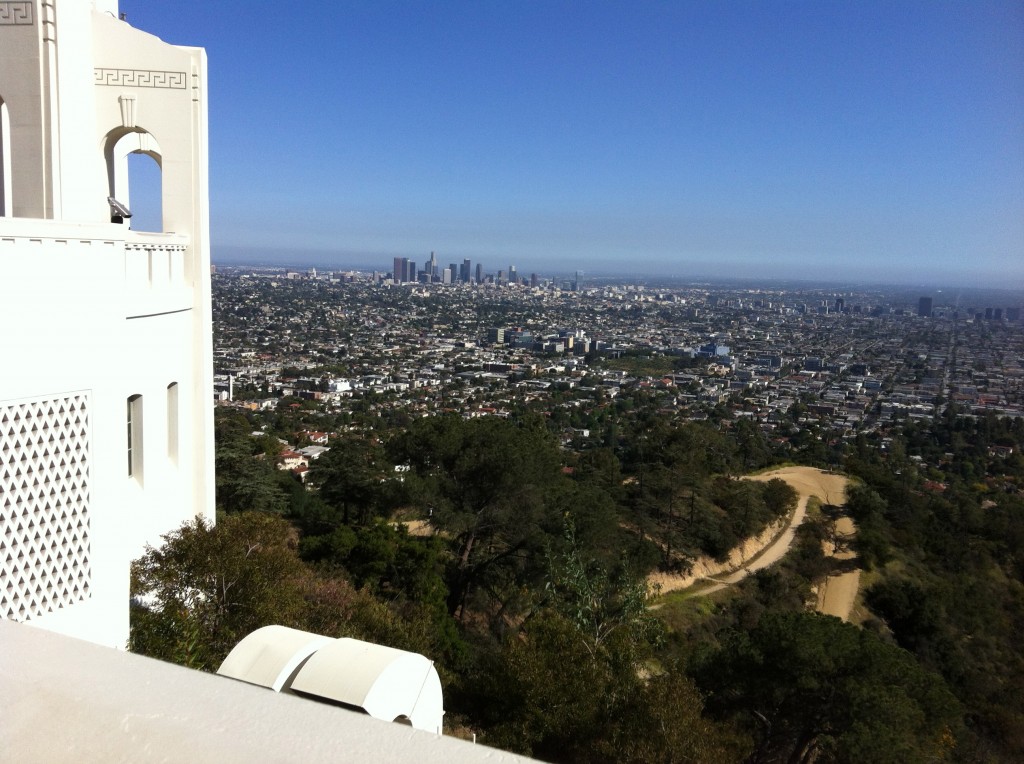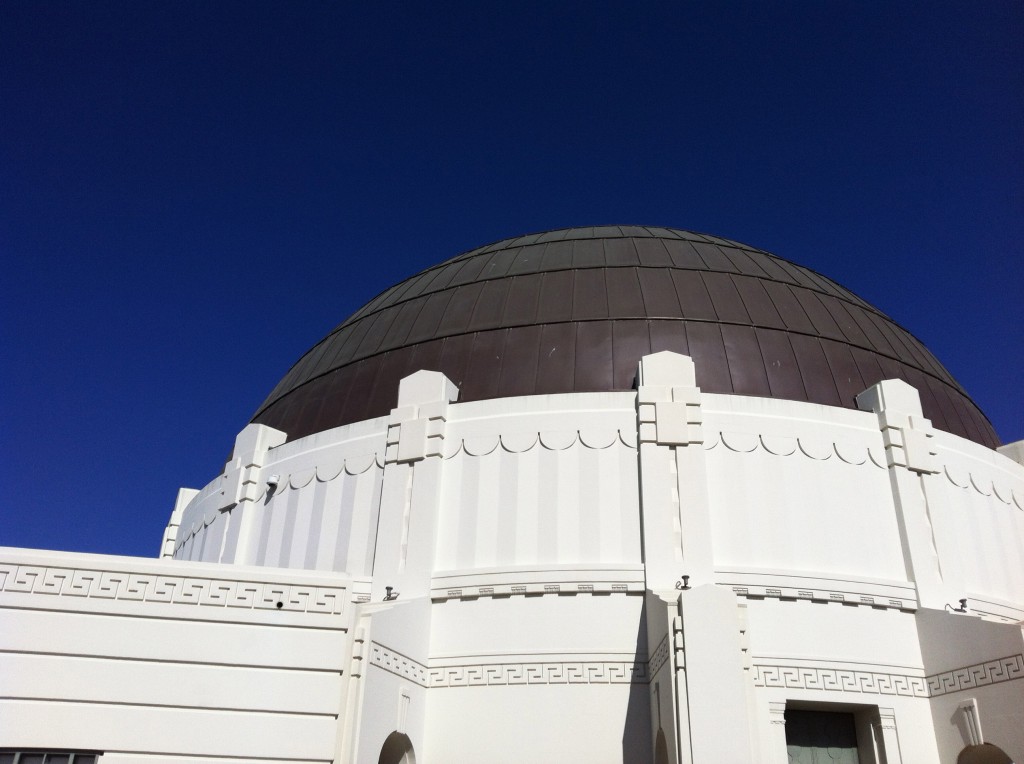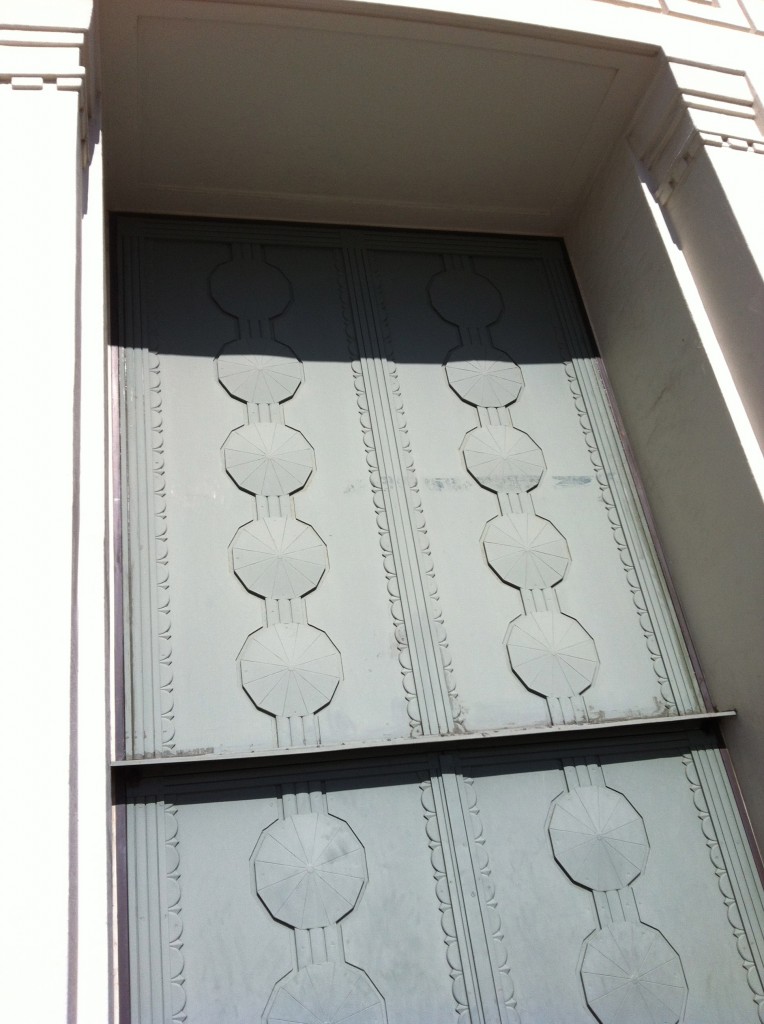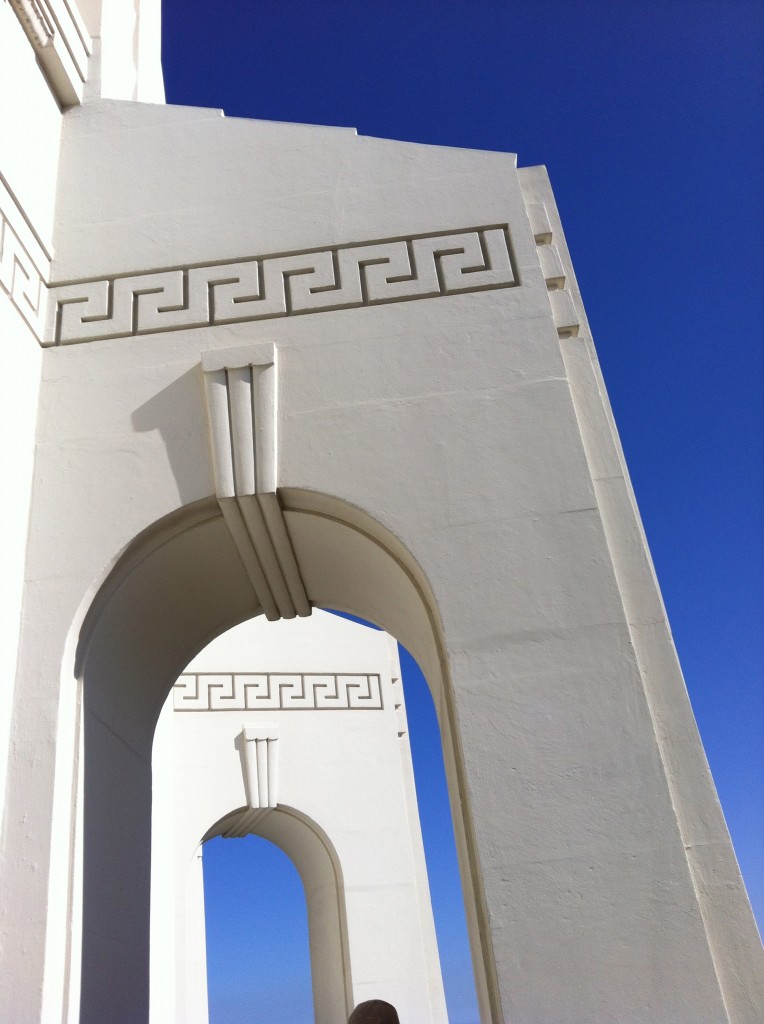 Just a few more pictures of the view…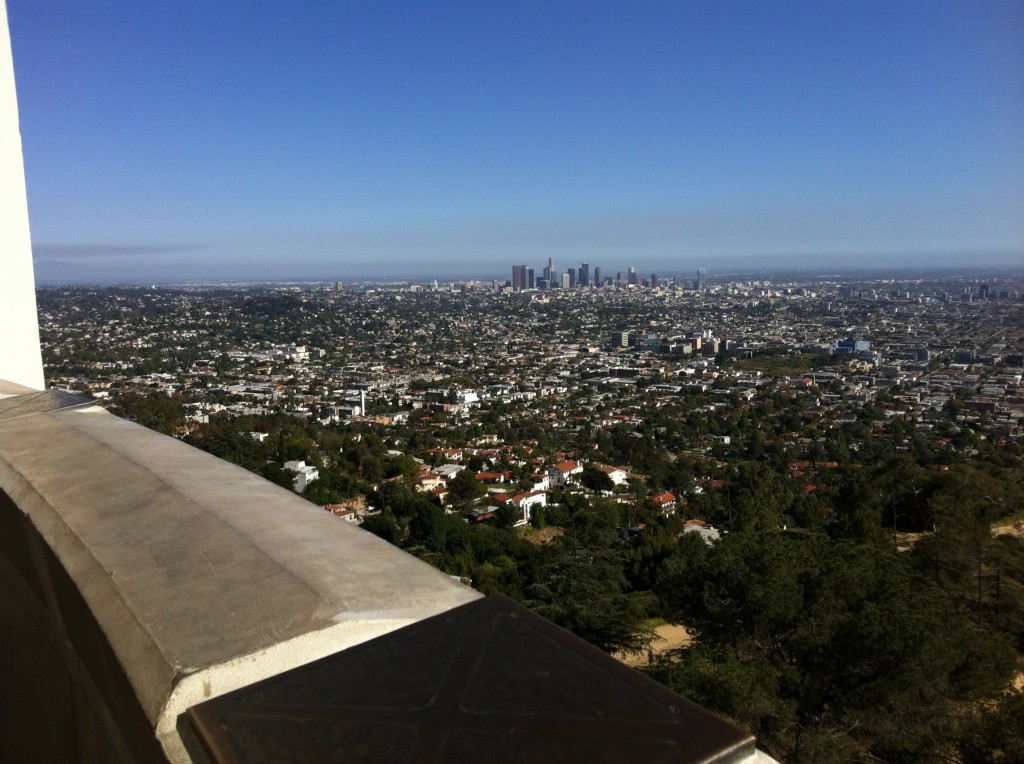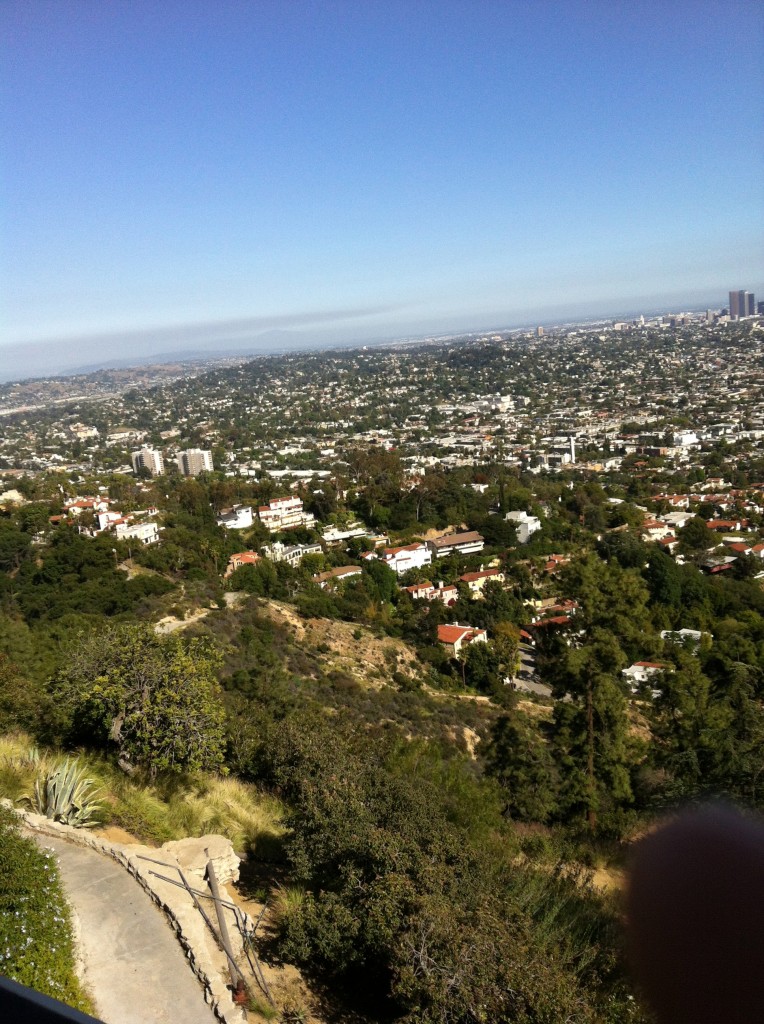 …and the building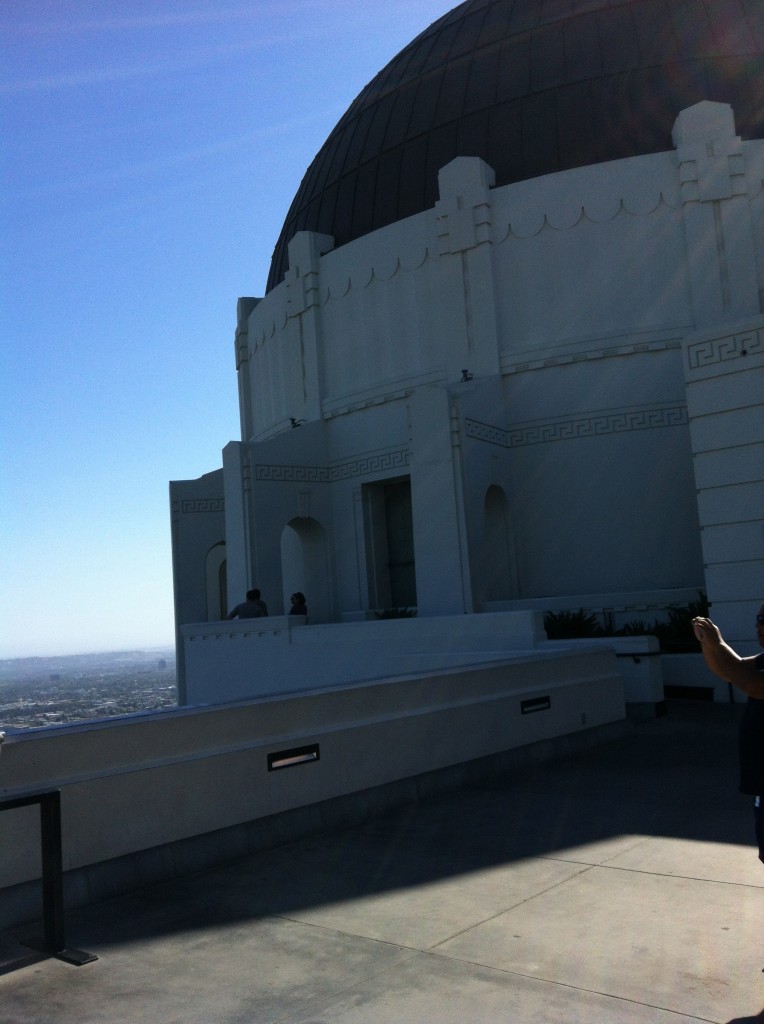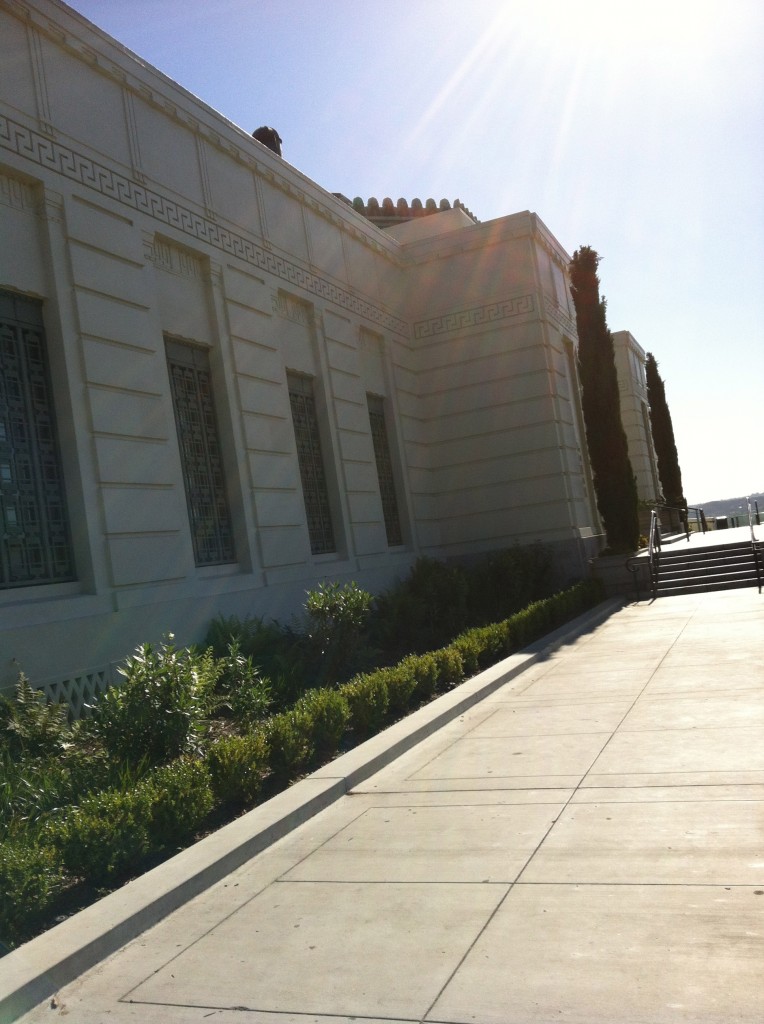 The Astronomers Monument sculpture on the front lawn that pays homage to six of the greatest astronomers of all time: Hipparchus, Nicholas Copernicus, Galileo, Johannes Kepler, Isaac Newton, and William Herschel.
When we decided to turn up the street that led to this amazing place we had no idea what we would find. We had just enough time to take it all in before the park was closed to the public for a private event (attended by a lot of people who drove Bentleys). As the person who plans out our all of our trips meticulously, it was for me a lesson in spontaneity…but, if I had known how great it was up here, I would have planned it !
Next Up: A frog, some grog and in a fog.