Squarely in the middle of World Showcase, you'll find the good ole' U.S of A. This pavilion houses the phenomenal animatronic stage show, American Adventure. You can also hear the splendid sounds of the Voices of Liberty a capella group while you wait.
With all this conspicuous greatness on display in America, it's sorely evident is that they totally dropped the ball on the food. What an opportunity to showcase the melting pot of cuisines that make America great! Picture this menu: New England Clam Chowder, Philly Cheese Steak, New Orleans Jambalaya, St. Louis Ribs, Southern Fried Chicken; sounds marvelous, right? Sadly, not only is there no a sit-down dining in America, you'll just find a counter service restaurant the slings burgers, hotdogs and chicken nuggets. How embarrassing!
They seem to have gotten the right idea with the beer, however.
Moving on to Japan, we caught a bit of the Taiko drummers.
The last time we visited Japan, the gardens were being renovated. I was sure to take a walk all around the koi ponds to make up for it.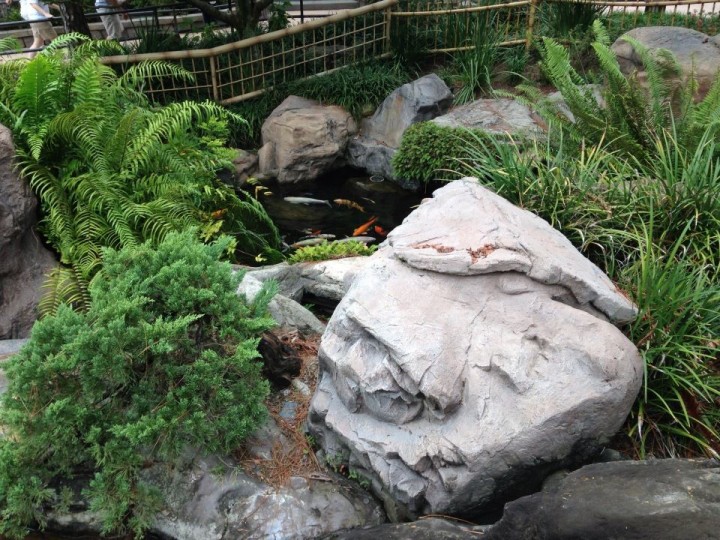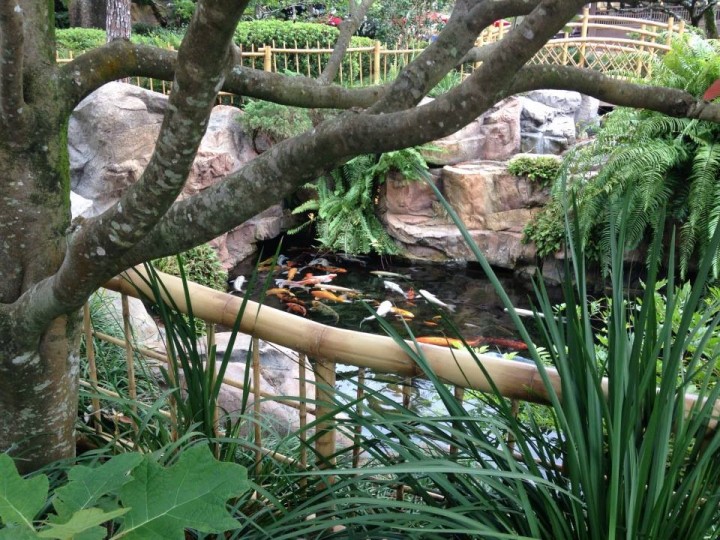 Another delightful place to roam about is the Mitsukoshi Department Store.
Mitsukoshi was founded in 1673, as a traditional Japanese clothing store under the name of "Echigoya." In 1904, the company operated the first westernized department store in Japan. This Epcot iteration of the department store is waaaaay smaller that the original still found in Japan. For a comprehensive tour of the Japanese location click HERE (Hi Carrie!).
Here you can find snacks that range from Pocky to freeze dried mini-crabs. There's a big of eeew! factor here.
Tucked way back in the far left corner you'll find the best reason to pop into Mitsukoshi, the Sake Bar.
Here you can also experience quite a spectacle of the Pick-a-Pearl Station. The girls that do these demonstrations are very cute and enthusiastic, if not a bit over the top. Meghan participated this time around. I'll let you be the judge:
I've gone on and on before about how much I love the Morocco Pavilion. I feel it is the most detailed and beautifully represented country. This coming from someone who's never been to Africa, of course. I'll spare you my rambling and just let you see for yourself.  You're welcome.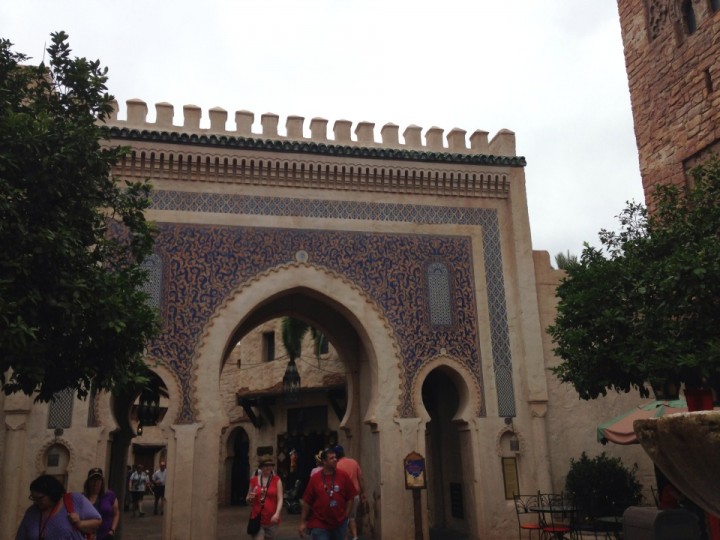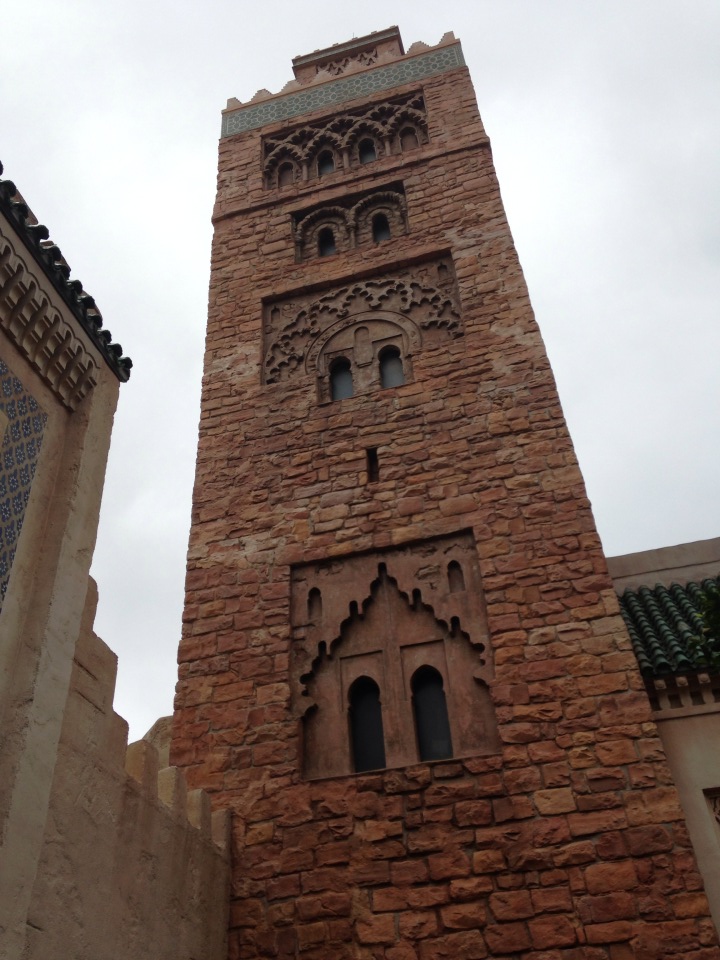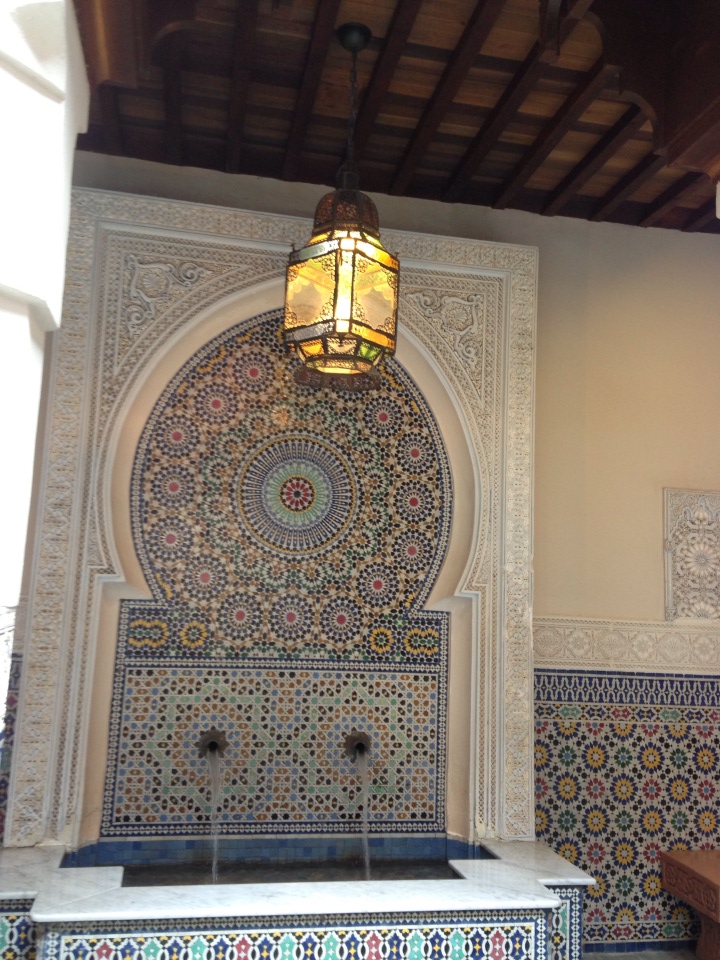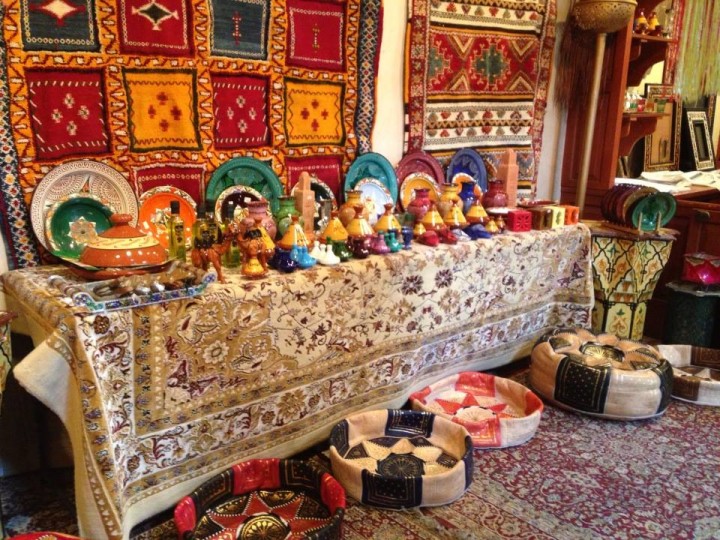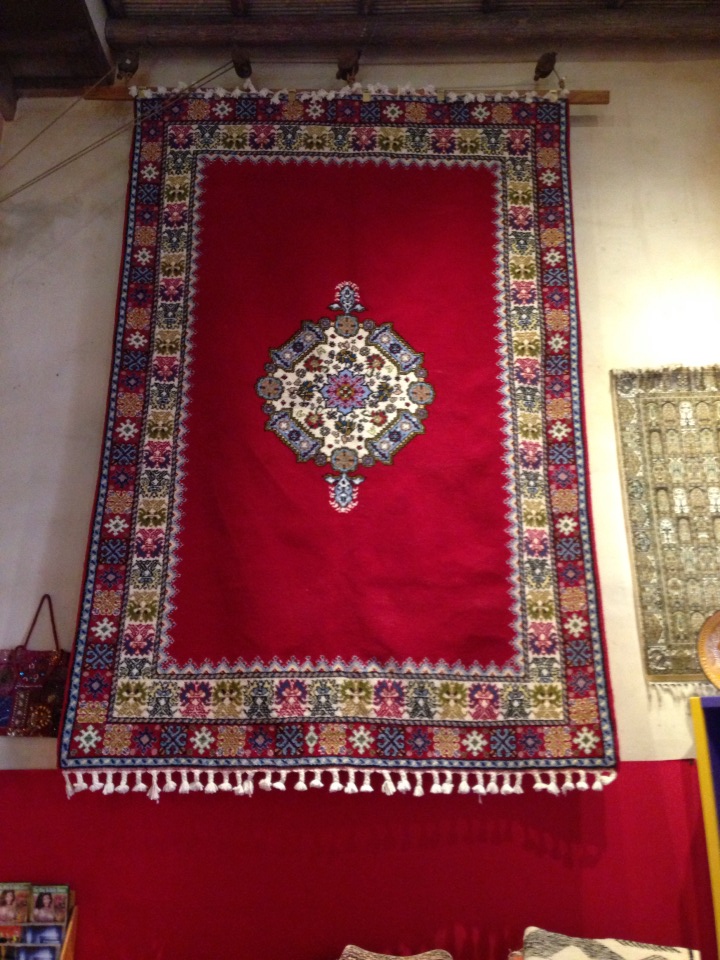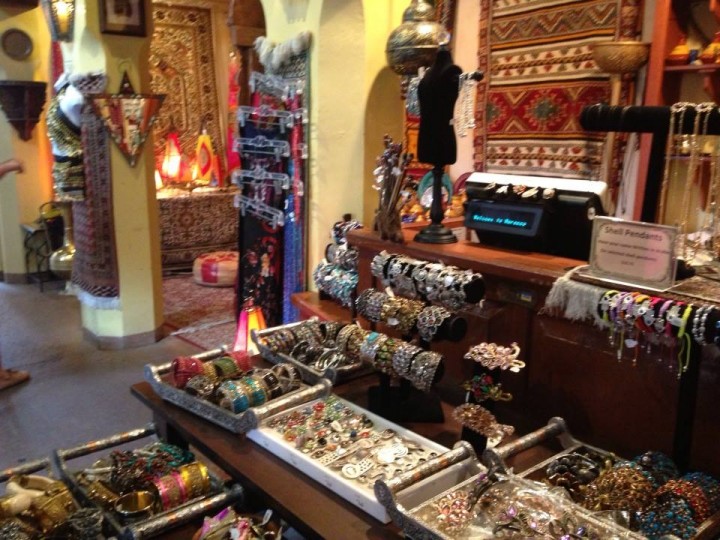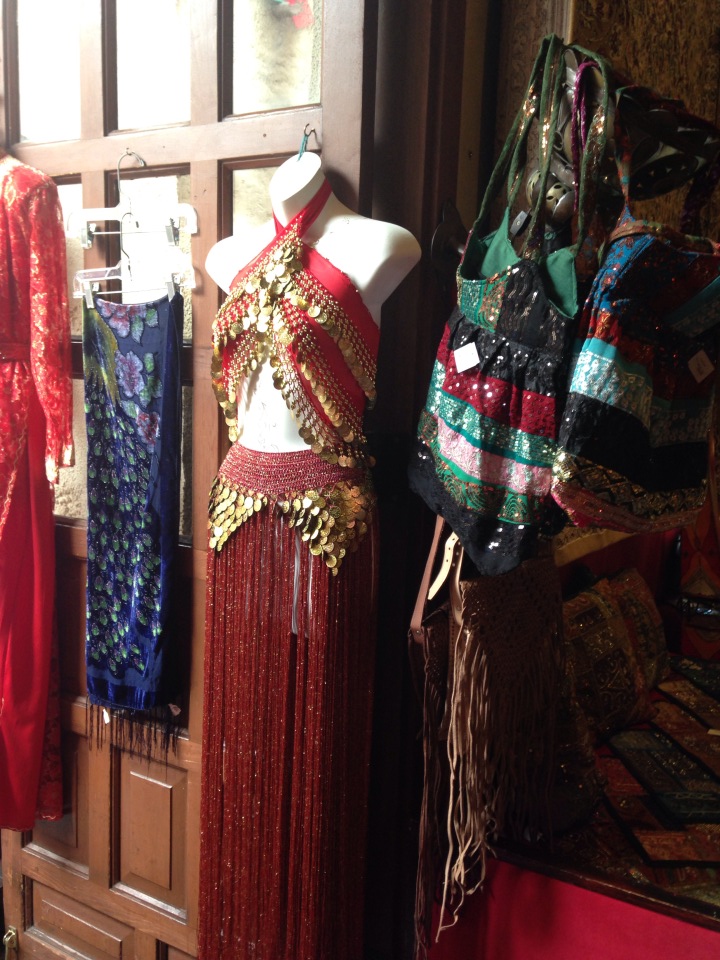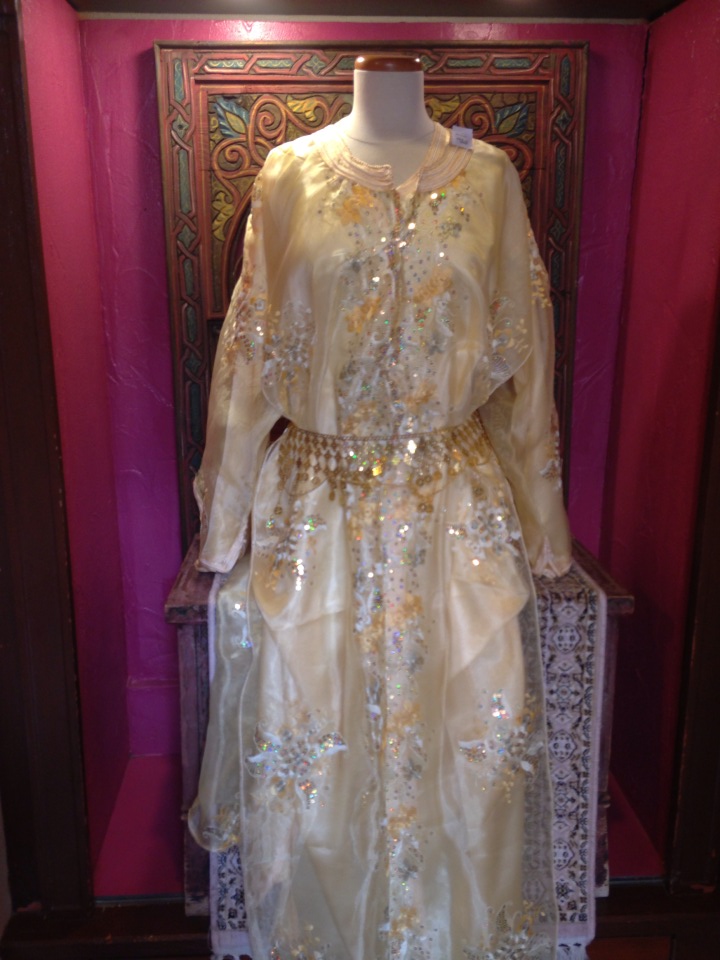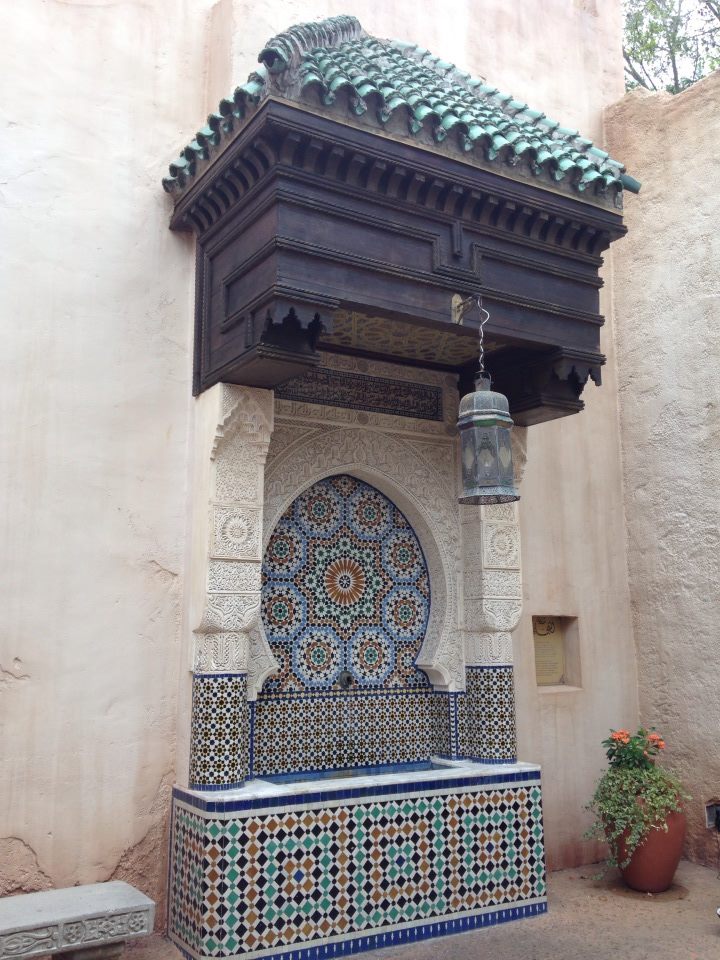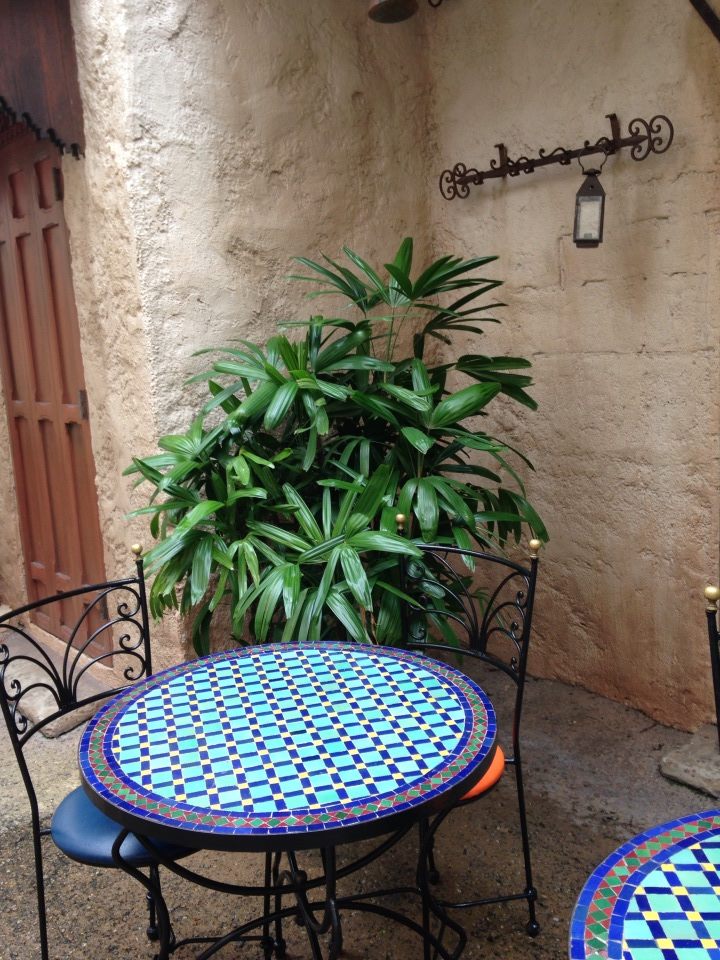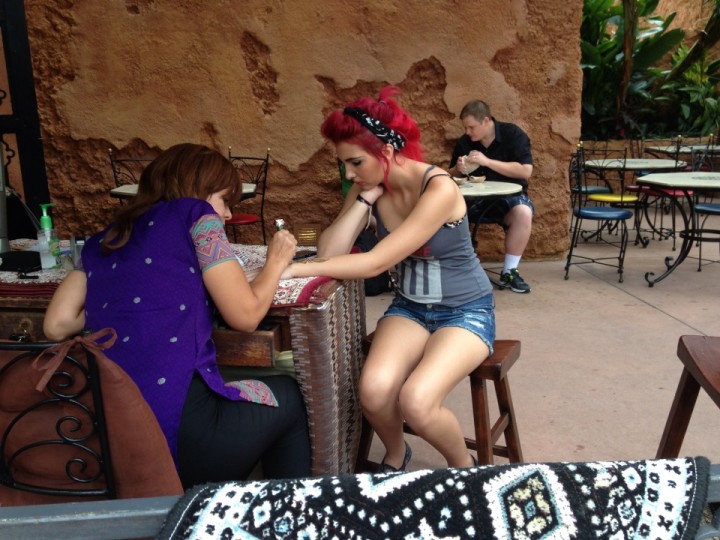 At some point someone grabbed this. I had a bite. Not my favorite. The texture was a bit off.
We are now in France.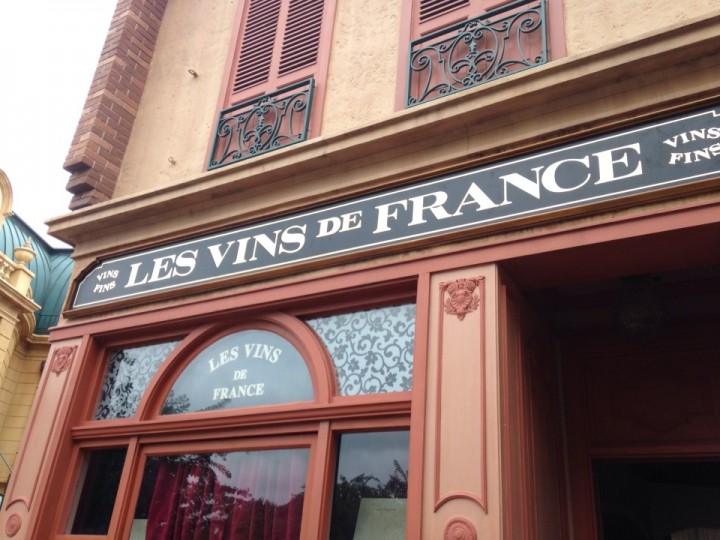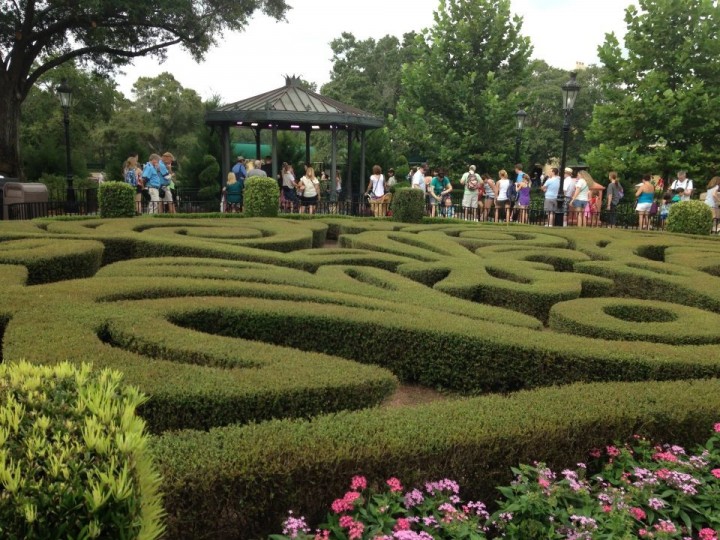 I'm aware of how this ends so I know it's coming soon. Let's take our mind off it by eating some snails!
First we tried the Boeuf Bloo blah blah. It was very nice, but I think I'm done with braised beef for a while.
 This is what I was really after. Oh, the garlicky goodness!
France has recently moved it's tiny, quaint boulangerie into a huge new space, Les Halles. Review are mixed about this. The old bakery had such charm, but was very cramped. The new space takes care of that problem, but it's rather sterile.
I wanted to stop in to grab another treat for mom, boxed French Macroons.  They were  super cute and would hopefully make it home intact!
Something that can't be denied is that they made very good use of the former bakery space. It's now an ice cream shop.
 The interior reminds me of Santa's workshop in Elf, all whitewashed and adorable.
I knew exactly what to get, the Ice Cream Martini! Yup, the best combination ever, ice cream AND booze!
This was simply divine! the ice cream was so flippin' creamy and delicious on it's own, but the Grand Marnier complimented the flavors and created a perfect, melty goodness. We could have easily shared one, but this was our very last bite at Epcot, so all bets were off. The price of $11.50 seems a bit steep on it's face, but considering the amount of ice cream and the generousness of the pour, I thought it was a great value. France's Grand Marnier Slush, which is a whisper of booze mixed with ice chips and pumped out of a machine is $9.50. No comparison!
This is officially the end, so I'm gonna get all Socratic on you here.
"Did we have the most amazing trip yet?"  Yes, we did.
"Did I cry just a bit at the thought of leaving?"  Yes, yes I did.
"Am I one grateful lady that we've been blessed with these experiences?"  Why, yes, yes I am.
"Am I planning our next (imaginary) trip to Walt Disney World as we speak?"  Oh yes, I most certainly am.