This past August our family attended Soulfest in Gilford New Hampshire. There is some contention among us about how many years we have been making this trek, but suffice it to say it's been at least 10 or maybe 9, or 12. Anyway it's been a lot of years.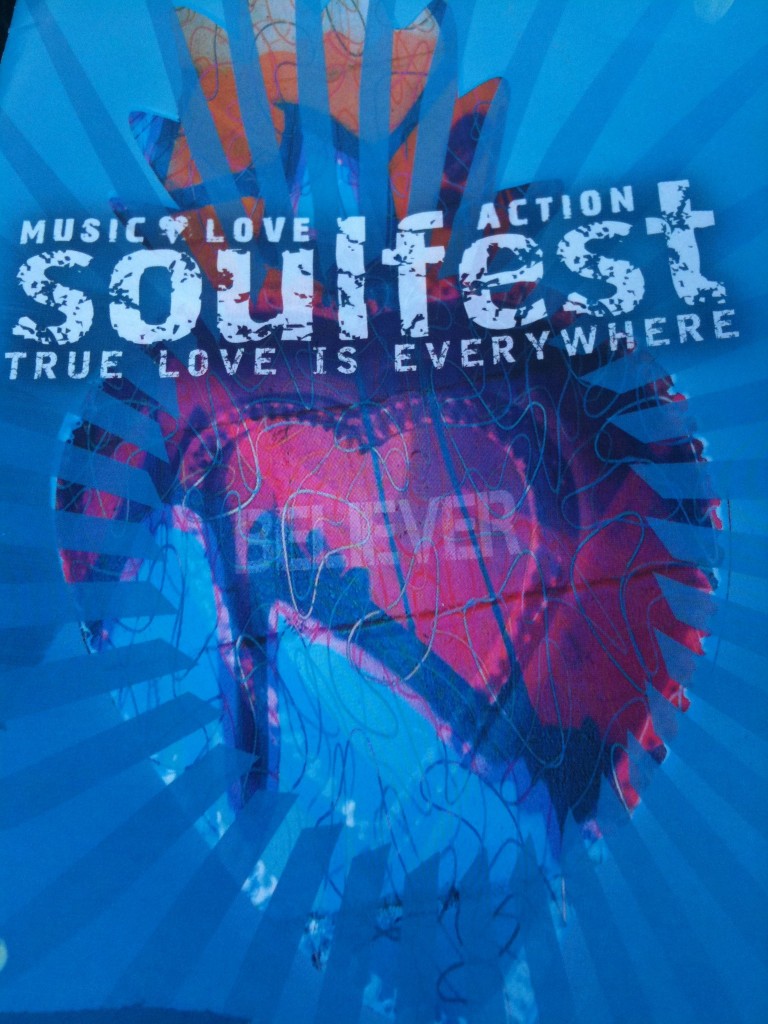 Soulfest is a four-day Christian music festival held at Gunstock Ski Resort, back in the day it was held at Loon Mountain.
Jeff and I had been pretty new Christians attending a very old church, when he first was asked to help chaperone the youth group on a trip to Soulfest. At this church we sang from the traditional hymnal, and occasionally there would be some special music on (Shock!) an acoustic guitar, so I thought all churchy music was the same. The most "contemporary" Christian musician  I'd ever heard of was Christy Lane. But, as it turns out, there is a whole world of different Christian music out there! More on that later, but first the camping.
We have managed to secure a pretty nice site every year that is next to the pond. This provides not only a lovely view, but the only opportunity to get clean during the four days of camping. Yes there are bathhouses, but there are five showers stalls and ten thousand people so…
We all squish our tents close together so we have as much open space as possible.
Most of us just bring your standard sleeping bag /air mattress type gear, but my friend Michelle must have channeling Meryl Streep circa "Out Of Africa" because she set her camp up like a British Colonist.
Although I do have to admit that my bedding was pretty stylin' this year.
The tent city leaves room for the hang out space.
Being surrounded by all this great music inspires the artists among us.
Camping at Soulfest means that you get the best of both worlds; campsite junk food and festival junk food.
The food at the festival can be tricky to navigate. There are a lot of choices, but there are  a whole bunch of vendors there that I would recommend be avoided. We call this area FOOD POISONING ALLEY!!! Yes, I speak from experience, but I won't burden you with the details.
Mainly we try to stick with French Fries.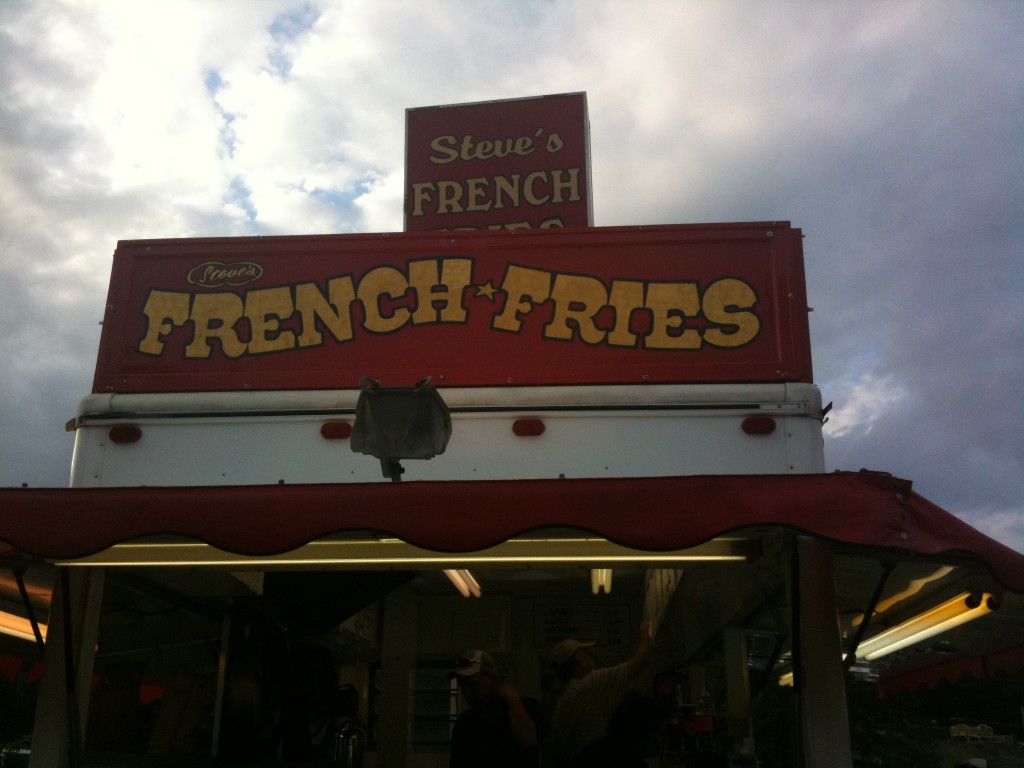 These salty delights can be washed down with a healthy freshly made Fruit Smoothie or Lemonade. They serve the lemonade with half a lemon, half a lemon!!! (Sorry that one is an inside joke, too long of a  story).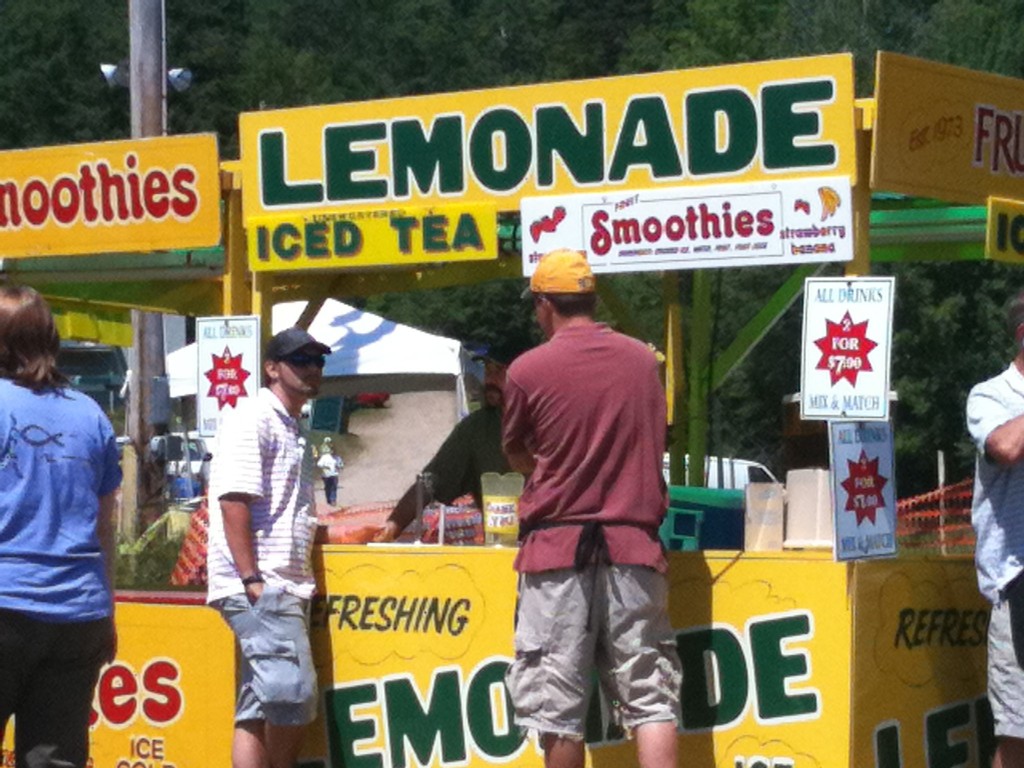 We had been content with our french fries and smoothie diet, but this year something fabulous happened; Crepes.
A local Creperie called  "Crepes Ooh La La" set up a real kitchen with an actual floor, sink and refrigeration.
They made the scrumptious crepes right before your eyes.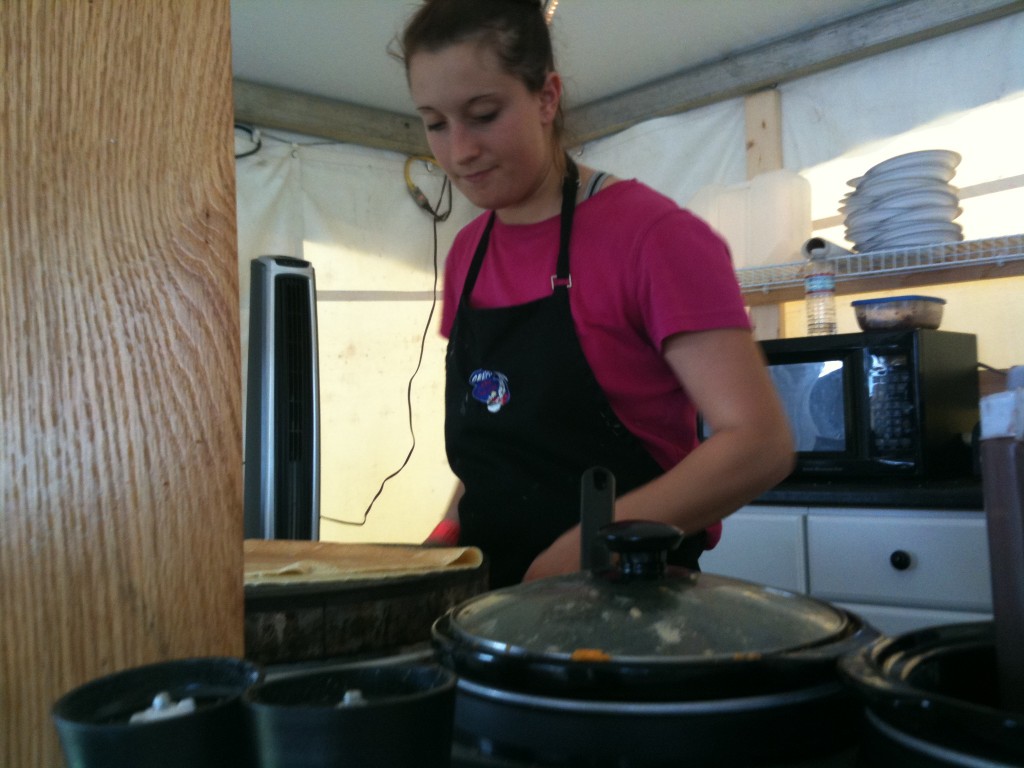 I think we ate there every day, let's do a crepe count:
Yup, looks that way!
                   There is one vendor that we have always made a beeline to, and that is                    Bolivia's Best Coffee.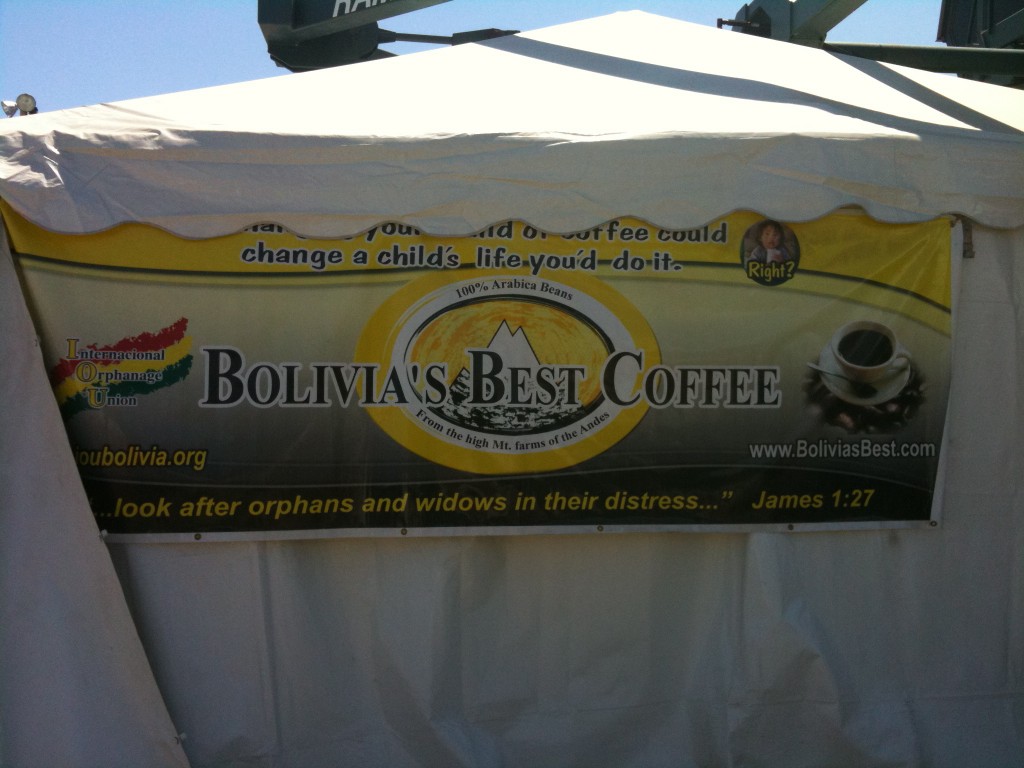 This is not just because of my unhealthy dependence on caffeine, it's also because it is simply  a great ministry. Please follow this link to read more about them, but in short all the preceeds from the coffee that they sell in the states goes back into building orphanages in Bolivia. This not only is a benefit to the children, it also encourages local farmers to grow coffee beans instead of crops that  contribute to the drug trade.
So we have food and shelter, next we delve into the real reason for going to Soulfest, the music…